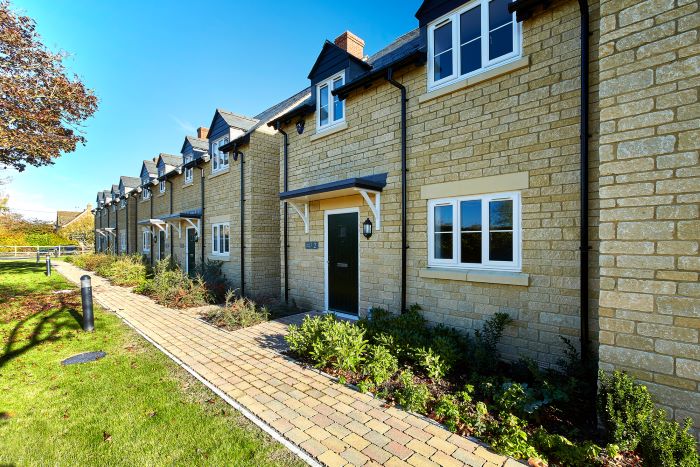 Difficult decisions to keep neighbourhoods safe
By Rachel Llwellyn, Housing Officer
25 March 2019
As a housing officer, my first priority is always to keep a roof over residents' heads – helping people get on and a community grow is why I love doing this job. But sometimes, you have to take a step back and look at the impact a person's actions are having on those living around them.
It can be hard to understand the things some people do – whether it's unacceptable noise or aggressive behaviour – but they can hurt their neighbours and their neighbourhood. The term 'anti-social behaviour' doesn't always do justice to the misery this behaviour can cause to other people, in turn damaging their neighbour's relationships and home environment.
However much neighbours might want to see a person move on, we cannot and should not act when residents are abiding by the rules and complying with the terms of their tenancy.
And, because stretches of trouble often wax and wane, it can be hard for us to maintain a hard-line stance over a long period of time. We need evidence of anti-social behaviour and, rightly, plenty of it.
Our actions can have serious consequences; someone could lose their home, which goes against why I got into this career, so we have to be able to demonstrate clearly to a judge the scale and impact of ongoing and damaging behaviour.
I joined Sovereign in early 2018, having been in housing for seven years already, with another provider. One of the first cases handed to me following a colleague's retirement had already been going on for quite a while. This is often the case with Anti-Social Behaviour (ASB) issues. This particular tenant had worked with us in the past to stick to an anti-social behaviour injunction order and avoid being evicted from his property. But, when the injunction ran out, his behaviour began to deteriorate again.
One neighbour was threatened by him – wearing a gas mask, banging and screaming outside. Another couple told me that their health was suffering and that their partnership was falling apart, because of the stress caused by Les's actions. A neighbour upstairs became frightened to leave her own home, terrified by what she might find outside her front door.
Les let off fireworks on his balcony, tipped dirty washing up water down onto the flat below, spray painted offensive language, brought a dead swan into his home and made threats towards his neighbours. It's fair to say that his behaviour was unacceptable – and very unpredictable.
Despite trying their best to engage and help, neighbours reached the end of their sympathy with Les, having offered to take him to the doctors or speak with his family on multiple occasions. The housing officer before me had even reached out to a friend of Les's, asking them to talk to him and persuade him to seek medical help. But Les refused.
So we completed a safeguarding referral – and Les was assessed as being capable of making his own decisions by a medical professional. And, since Les chose not to engage with us or other professionals offering to help, we began proceedings to ban him from the property.
It was a difficult decision, but we had done everything we could.
I spoke to the neighbours, explaining we needed as much evidence as possible to support the case: film, written reports, sound files. We needed to paint a picture of what is going on for the judge, so they could understand what people were living with, and the impact it had on them. After months of collecting evidence, working with our ASB expert Louise Borzoni, and a local police officer, PC Helen Harris, we arrived at court.
At the same time as we began our civil proceedings, PC Harris brought criminal charges against Les, including graffitiing, intimidation and harassment, and the theft of a camera. Les was convicted of three counts of criminal behaviour. A restraining order was put in place for a year – explicitly banning him from going near three of his neighbours and from entering his property.
Then our day in court came. It took a lot for our other residents stand up and give their evidence, one so frightened that she did it from behind a screen. These were ordinary people who didn't want to see someone else hurt or endangered, but Les had not helped himself, ignoring interventions and warnings. Luckily, the close relationship that we had built up with the local police worked in our favour.
After three court hearings and a day's trial in court, the judge granted us an outright possession order. Les was told to hand back his keys within two weeks. There were tears of relief from the other residents. Life could get back to normal.
Now, a few months down the line, I know that the couple's relationship is back on stable ground. The resident upstairs is confident she can leave her home without being shouted at or threatened. The neighbourhood is at ease.
Meanwhile, Les will have started again. This time, I hope he can accept the support and advice from family, friends and professionals as he makes a fresh start.