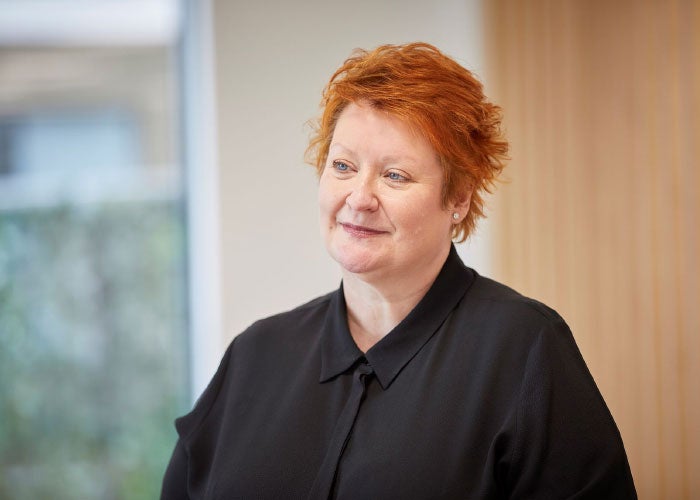 The pandemic smashed all our worlds apart
First published by the charity Working Families
to mark national #WorkLifeWeek.
I'd like to say I saw the flexible working revolution coming, because way back in 2014 I was already bringing it to employees at Dixons / Carphone as their Group HR director, but I don't think anyone can really claim to have understood how much of an impact the pandemic would make on the world we work in now. I think it's brought the process forward by at least ten years.
I was used to flexible working – having a laptop not a desktop, as retail is a very different beast to a housing association. Obviously, in retail, people are less present in a corporate office location, there are so many sites spread around, due to the supply chain involved, from shops to factories, to distribution. But I think it's fair to say that prior to the pandemic Sovereign was a fairly classic Monday to Friday 9-5pm organisation.
It was the way it had always been, though change was on the way. A process had begun to amalgamate more than 20 historic offices spread across the south of England into focused major hubs. Gradually, the idea of open working spaces for collaboration and booking desks for 'head down time' was being introduced, but it seemed like people needed to be eased in gently to the idea. Then the pandemic hit and the concept of work and place as we knew it was smashed to pieces.
Because of the work that had already been set in motion, Sovereign got up and running quickly – we had 2,000 employees working from home including our contact centre employees within weeks, and we maintained that pattern throughout the 18 months' of lockdowns.
At first, people missed 'office life', but then many of them started to see the advantages, particularly, and I don't want to stereotype as I say this, but particularly male colleagues with families or caring responsibilities brought on by home-schooling and the lack of available childcare. I had them say to me: 'I'd no idea what went on to keep the household going. I had no idea what I was missing out on in my kids' lives.'
Now we're coming out the other side, and there's definitely been a sea change in mood, a sort of defiance, almost, that we should even think about going back to the way things were. And we don't want to! People appreciate the different way of working and I think with younger talent especially they're very clear that they want the best of both worlds. They won't accept anything less - they're born into the use of technology, but also want and need the learning and understanding that comes with personal interaction.
We don't want them to miss out on that. We also don't want to miss out on the pool of talent that's available to us. Not being tied to a geographical location means we can cast our nets wider and work to find the right people for the job from a 500-mile radius – or even further – provided they can get the job done.
So the approach we're taking, as are many others, is a hybrid approach. It has been quite tricky to get to a place of really understanding how we maintain forward momentum and productivity and still give people the lives they want to live. That might sound a bit over the top, but it's critical to Sovereign that we test and learn, conducting pilots to make sure that this commitment to work life balance still allows our business to remain efficient and productive and hit its targets. I think we'll be in this testing phase for the next year at least, and at the moment we're looking at two days a week in the office for 'desk-based' employees.
From an EDI perspective too, we've got to be really strong at competing for talent. We're particularly looking at our offer for women – offering great job opportunities where we're cognizant of the fact that they don't want to spend 50 hours a week staring at walls in Basingstoke. We also have a challenge on our hands in the form of our trades team. We've set ambitious targets for bringing women to our trades workforce – hoping to increase from around 3% to 7.5% over the next two years.
But on trades generally and the way that they work, we need that flex appeal – our customers want to see appointments that work around their lifestyles, just as our employees want to see working hours that fit with theirs. That might be four long days with three days off, or nine days a fortnight, it might be job shares or school hours. We'll pilot all of these ideas, as what the lockdown has proven is that what we thought was impossible and unlikely, is just not true. We have to keep that open mind – just because we've always done it in a certain way doesn't mean we have to carry on like that.
People's emotions and needs have changed completely during the pandemic – whether that's looking after their family, their own wellbeing, or investing in a passion outside work, and we respect that. We want to offer that flexibility, that 'grown up' output-driven attitude where we say 'What are you here to do? Are you hitting your time scales? Are you delivering?' If they're taking a long break at lunchtime to go for a walk or doing admin work at midnight - that's cool - as long as they deliver.