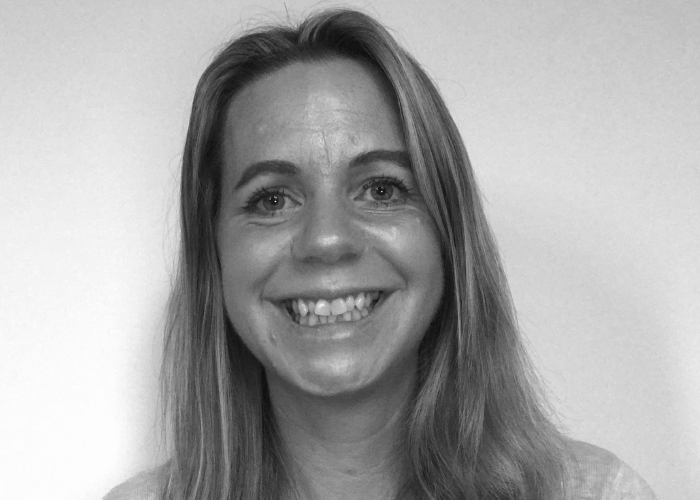 Being online makes a difference
First published by Housing Digital
Just 18 months ago, Kimberley Barrow joined Sovereign as our new Money and Digital Manager, tasked with setting up a new service to support our customers to become more adept in the digital world. Here she talks about how she's managed to get that offer up and running despite the challenges of the pandemic.
"Denise is 56, she lives in Swindon in a Sovereign home. She's currently looking for work as many others do, by searching online job sites and local forums to see what opportunities are available. She's emailed her CV to several local employers.
"More than that, though, Denise is a sociable person, who likes to stay in contact with her friends and family through video calling and social media.
"None of this might seem remarkable in a year where we've all had to adapt to the world of online contact – but for Denise it's been a huge step.
"She took part in our digital training course in February – one of the first offers we made through our 'Money & Digital' service, going from being - in her own words - 'digitally illiterate', to more or less completely fluent!
"Seeing the way that Denise was empowered by us, to embrace the online world and use it as a springboard to make her life better, makes me feel incredibly proud. And she's just one of 800 'digital outcomes' that we've delivered this year, enabling our customers to get online in one way or another.
"I started in my role as Money and Digital Manager in the Sovereign Communities team in April 2020. Research from Lloyds Bank shows that in the 2019 UK Consumer Digital Index 11.9m people - around 22% of the population - still do not have the digital skills needed for everyday life in the UK.
"We wanted to create a digital offer that makes a difference, addressing the three areas that stop people from being able to make the most of the online world. These were: giving people better access to equipment to get online, better access to broadband or data and supporting them to gain greater confidence and skills online.
"To make sure that we reached as many customers as possible, as quickly as possible, we paired up with expert partners already out there, rather than trying to provide the services ourselves. The first partner we enlisted was 'We are Digital', who deliver bespoke one-to-one training courses to our customers.
"That's around six hours of learning, over three sessions, aimed at customers who have little to no experience of being online. It helps them to learn the basics and do things like sending emails, create a My Sovereign account and manage a UC account.
"The remarkable thing, of course, is that ordinarily these types of courses might be delivered in person, perhaps in a hall or classroom, but due to the pandemic, digital training was delivered over the phone, talking participants through step- -by-step how to work devices that were completely alien to many of them. Denise completed this training and she also received a tablet and MiFi device through the offer.
"I learnt about our next offer, 'Learn my Way', provided by the Good Things Foundation, at a HACT conference I attended. We worked with them to become an online learning centre, meaning that all of our residents are now able to access a suite of online training covering a wide range of topics including, staying safe online, using social media or learning how to use Excel, Word or PowerPoint.
"The final offer we've created is our digital grant, partnering with the social enterprise Charis to provide these. Our customers can apply for up to £500 of funding for equipment to enable them to get online, covering kit like laptops, tablets, MiFi devices and data or even the cost of broadband. It's available to any of our customers in financial hardship who would struggle to buy this equipment themselves.
"Ensuring that our customers get the most out of their new digital skills means that we can't work in isolation. We've got to think about how their digital presence fits in with their real life too. This means that we're also connecting customers with other teams that can offer support, for example, Denise is now also working with our Employment and Training team to help her find the right rewarding role.
"We're also continuing to expand and improve our offer, looking into creating a digital champions model and also exploring whether we need a tailored offer for older or younger customers.
"Denise told us that she feels much more confident in herself now and has more self-belief through learning something new. We wanted to create a digital offer that makes a difference. In fact, Denise, along with many others like her, is making that difference for herself."