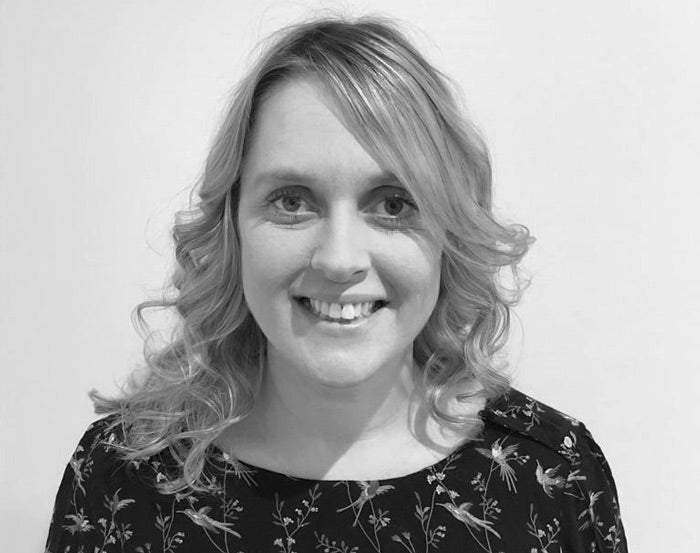 No more long stands or tartan paint – setting people up to succeed
First published by LABM

Many of us will have stories from the early days of our careers either as apprentices, on YTS or in our most junior jobs, where someone in the business had a laugh at our expense as we were sent on wild goose chases. From getting hold of a left-handed screwdriver, to being sent out for a long stand, those positions were designed for us to be teased and lumbered with the most enormous tea rounds.
But in the post-pandemic world today, where a recent report from the Alliance for Full Employment estimates that there are now around 1,000 under 25s in every constituency in Britain who've been without a job for at least six months, looking for work is no longer a laughing matter.
And research for the same organisation shows that just three young people out of that 1,000 have so far been able to access the new government Kickstart scheme.
At Sovereign, we're opening applications for Kickstart - accessible to young people on Universal Credit aged 18 to 25 - at the end of March, with a view to 40 new starters joining us in May. But we haven't gone into this arrangement without giving it careful consideration as to how we'll make it work.
We know that taking the future of 40 youngsters - some of whom will come from quite heavily disadvantaged backgrounds - into our hands, is not something that can be taken lightly.
Luckily, we're experienced. Sovereign actually has a long-established apprentice programme, which has brought a range of 'inexperienced yet willing' people to our business. In recent years, our apprenticeship efforts have centred quite heavily on our trades programme under the excellent leadership of Property Services Director, Lianne Sheppard, not only supporting young people into a sustainable career, but also with a particular focus on bringing in women and older applicants looking to completely shake up their employment journeys.
Thanks to this concerted effort, 25% of our trade apprentices are female and our apprenticeship programme sees 95% of apprentices moving into real jobs.
Two great examples come in the form of Simone Shephard, who in her past, held roles as a teaching assistant and marketing guru for the Saracens, but is now an apprentice plumber, and Kirk Tovey, a plumbing apprentice who has now progressed to the role of Property manager.
A recent awards ceremony for our apprentices recognised their dedication and hard work, with 11 of them completing their studies in 2020, despite the pandemic. The winner of our 'apprentice of the year award' Pasquale Montauro, (21) is actually a year ahead of schedule in his studies – and other colleagues were recognised for the personal hurdles they jumped to secure a better future.
We also made sure to recognise our mentors - with Sean Shears, a plumber, commended for the way that he supported his mentee Kaylee Allen 'to show competence early on in her apprenticeship, by encouraging her to be proactive and independent in the development of her skillset.'
For us, you see, it's not just about churning out high numbers of apprentices. In fact, at Sovereign we pride ourselves in not 'over offering'. This is because we want to make sure that everyone who comes to us an apprentice has an excellent chance of becoming a full time employee once their traineeship is over.
Another fine example of that is actually within my own team. Stevie Chadwick joined us fresh out of college in April 2018, as an admin apprentice for Communities. She has now been made a Community Development Officer for Hampshire, a job that carries a great starter salary – thanks to her hard work, dedication and commitment to learning the role inside out. I'm thrilled to have her on board.
This is why we don't just want to leap in with two feet when it comes to Kickstart – and it's essential that we set up a programme that will not only bring in the right young people, but will set them up to pass, not fail. We're looking at establishing Kickstarters in placements across our business from property services, to communities, people, finance, housing and development – but we need to be clear that Kickstart is offering entry level training positions, rather than thinking that participants will be coming in to do a job that is predefined.
Our Kickstart placements are the ideal pathway into apprenticeships or entry level roles across our organisation and will enable us to create different opportunities into careers that are tailored to young people's needs. By boosting numbers, this does mean that perhaps not all placements will turn into a permanent employment with Sovereign, but our Kickstart Officer will provide six months of support post-placement to secure and sustain roles with other employers.
We've taken a number of steps to make the process run smoothly, beginning with the fact that we've removed existing prerequisites for roles, wherever we can. We want to make sure it's understood that people can apply without previous experience or qualifications as long as they bring the right attitude and can tell us about their life experiences.
When we interview, we'll think first about transferable skills that anyone can demonstrate. We want the experience of meeting Sovereign to be as enjoyable as possible, not scary! Focusing on questions like 'how do you think someone else might describe you? What things about this job scare you and what do you think you might need help with? - and even more importantly - How would we be able to offer that support?' should give young people a chance to open up about what really matters to them.
Once the Kickstarter joins us – albeit still online for the time being, we want to create an experience that's as close to the real-world would or will be, as possible. In the Communities team we envisage that our Kickstarter will log in every day to a virtual office where a bit of banter and chit chat from the manager supervising that room, their role buddy and the dedicated employment and training officer managing the entire programme will set them up for the day, as well the presence of other colleagues whose jobs are relevant to the position that they're shadowing.
As they go along, we'll ensure that they complete role-relevant training – 13 modules developed with training experts Skillgate to create a core offer in terms of modules that have to be completed.
We're also setting up webinars to train up the business in how to support their Kickstarters, making sure that everyone is offered the same – hopefully exciting, hopefully inspiring experience. We're also making an offer to those apply who don't make it onto the programme: giving them the opportunity to access our employment and training service however they need to.
So, although we won't be sending them out for that tin of tartan paint, we hope that we will provide a bit of fun, as well as the wrap-around pastoral care that makes sure that our new starts have the best chance of sustaining the placement as possible. Of course, once we get back to the office, we might find it in our hearts to let give them the chance to make us all a celebratory brew.