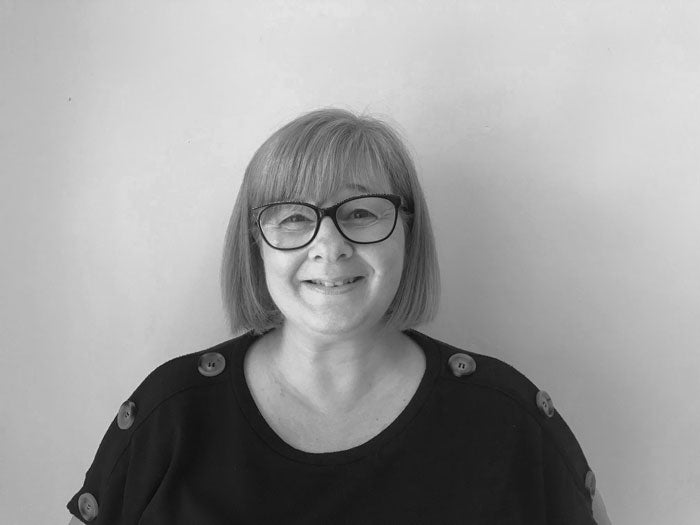 Gender Network launches at Sovereign Housing Association
First published in Inside Housing and LABM magazine
Working in housing, there is never a dull day. I've been in the business more than 25 years, having started on a Youth Training Scheme at the age of 16, when I joined South Somerset District Council.
After just three months I was encouraged to go for a job in housing maintenance and within the year I'd been poached for a role on the lettings team. I was flying – or so I thought. But soon I found people coming into the business being promoted ahead of me, even though I was the one training them. When I enquired why this was, I was told that I was 'too young' to hold a position of responsibility. It was my first experience of discrimination - and I didn't like it one bit!
I decided I'd go where I wasn't regarded as the baby of the bunch and moved to West Dorset District Council, working as a receptionist initially and then as a housing officer.
It was a couple of roles down the line that I became pregnant with my eldest son. At that time, it was still assumed that once I'd given birth, I wouldn't be coming back to work. I soon set them straight and was the first manager to return after having a baby, considered to be quite the trailblazer in the 80s.
I guess you could say that these early experiences had quite an impact on me, and that's why I've stepped up to become the sponsor of Sovereign's new Gender Network. Now that the group has started, I feel quite surprised really that we haven't done something before, as I personally feel very strongly that women – and men – should be allowed to shape work to suit them.
I suppose in many ways we don't always realise the importance of standing up and being counted, of actually verbalising the problems we've faced and ensuring that others aren't still staring them down. It's modelling the behaviours that we want to see in others that is incredibly important – as well as having a safe space to discuss the kinds of issues we find holding us back – and what we want to do about creating change.
For me helping other people has become completely central to my role, whether that's solving an issue that customers have with us at Sovereign, or supporting others to get ahead at work. I think my varied background has given me quite a knack for getting to the heart of problems, while still managing to keep the peace – most of the time, anyway.
Of course, I benefit from having a great team around me – and trust and mentoring comes into that. I'm a qualified coach, with an ILM L5 in Coaching & Mentoring and I've been involved with the HDN mentoring programme for a few years now, working with people from across the housing sector. Sharing knowledge with others, especially those from diverse backgrounds, is essential to pushing through change in the workplace.
Research shows that people with a mentor are promoted five times more often than those without mentors and in fact, mentors themselves are six times more likely to be promoted than those who do not coach others. I hope that our fledging Gender Network will be able to do more to promote the importance of coaching throughout our organisation.
I have to say the last year has also awakened me again to those feminist struggles that I thought I'd left behind in the 70s and 80s. Childcare was a huge issue during the pandemic, as people across the globe attempted to balance work and home life.
But the overwhelming evidence that women picked up the burden of that responsibility was obvious to me in the 50-odd requests for furlough that came across my desk, the vast majority from female employees. Their ability to compete for roles was compromised as they juggled domestic tasks, with little recognition or reward. I feel that it's my responsibility to stand up and try and change that if I can – and the Gender Network offers us a chance to consider real, practical solutions that benefit both our employees and our customers.
The good news, I'm heartened to note, is that Sovereign is tackling some of the more pervasive issues. Our policies ensure that everyone has the right to ask for flexible working patterns, and our new Gender Network has representation male and female, from leaders across our organisation.
Initial sessions and chat boards have seen members start to discuss issues like miscarriage leave, the idea of introducing enforced paternity leave and the option to have childcare as part of our package of employee benefits – as well as thinking about childcare for customers engaging with our employment and training services. But we don't want to just talk about these things - we want to act on them – and we'll need our network members to champion and buy into ideas within their own teams.
In the meantime, as we come up to the official 'launch' of our network within Sovereign, I'll continue to do my best to support those in my team and across the business as they make their way up the housing sector ladder, remembering the way that those early rejections made me feel, and in turn making sure that I give others the recognition and encouragement that they deserve, whatever their gender, age or background.