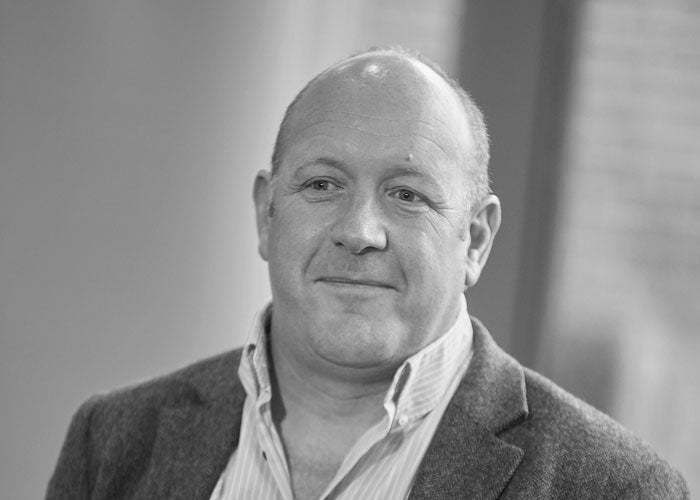 Why we need to future-proof affordable rural homes
Sovereign is one of the largest housing associations in the country, and with a sizable number of rural homes, we're committed to an approach that makes sure we build the right homes in the right places. Building rural homes can be challenging, but our dedication to place-making means that we're taking greater control of our sites, buying land and working with partners to build quality at scale, with the future in mind.
What people want from their homes is changing, and we need to keep up with this by working with our communities. We want our homes to grow with our residents' changing needs by building quality homes designed for the future.
But for rural communities, it's not just our homes that make the difference. Infrastructures like roads, schools and other amenities are crucial - something that the current lockdown has thrown into a harsh light. Community building is already a large part of our place-making goals; we want our neighbourhoods to work for our residents' lifetime and be a place they're proud to call home.
Affordable Homes
And, of course, affordability is another fundamental need in rural areas. The current pandemic has opened a new conversation about the housing crisis, and affordability is a particular challenge. Rural housing can be staggeringly expensive. Young people are priced out of the housing market – either living in family homes far longer than is comfortable or moving to more affordable areas. And this is making the work of housing associations increasingly important, not only to help maintain these communities but to keep them diverse and thriving.
Now we're facing new challenges, unprecedented ones that require a good deal of resilience and flexibility to overcome. Sovereign has weathered the COVID pandemic relatively well. Our financial strength has meant we've been able to continue our development work during lockdown, negotiating land and development deals. Our first negotiated under lockdown conditions was a 51 affordable home deal with Redrow, in Shaftesbury, Dorset.
During this time, we also took the first steps toward our town centre regeneration goals by purchasing of Clifton Down shopping centre in Bristol in a bold move that invested £27m in the Clifton community. We also launched our Homes and Place Standard, which outlines our goals for quality homes and places for our future developments, setting the wellbeing of our residents and the futureproofing of our homes at the centre of our decision-making.
In addition to the uncertainty of lockdown, there are new economic challenges too, both for businesses and residents, but we're confident we can continue thinking about the lifestyle needs of our residents to build quality homes at scale.
However, the Coronavirus crisis has made people think differently about their homes. Prolonged time at home and increased home-working have shown how needs can change, and we must anticipate this in design. Access to outside space and affordable bills are two needs that have been prompted by more time spent at home. Decreasing energy bills to make homes more affordable is a need we're already trying to address alongside environmental goals, and this was part of the catalyst for innovating through the development of our eco-homes.
Eco-homes
In 2019, Sovereign was the first housing association to work with Greencore Construction to build carbon zero homes, and this work continues with our Springfield Meadows development in Oxfordshire. The Greencore homes design uses an off-site modular build with hemp and lime insulation to offset carbon for the lifetime of the homes. The result is reduced energy bills making them cheaper to run for our residents, and with net carbon zero, they're helping us toward our environmental targets.
The residents who moved into Kings Lane, Oxfordshire, were delighted with their new homes, with one resident, Linda, telling us, 'I love my new home…it's so different to where I used to live…having my new home, for myself and my family, has given us quite a new lease of life.'
This is why our work with Greencore continued at Springfield Meadow, where we completed this year. Our new residents are already benefiting from this new design, which is all part of our work to make our homes fit for the future. Building more homes, better places for our residents.