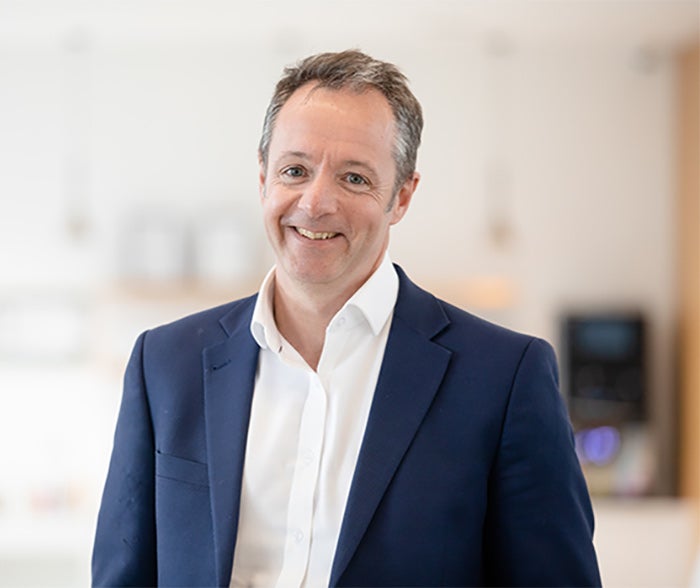 Energy efficient homes will create a legacy, the energy cap won't
The cost-of-living crisis is making more of us think about our energy use and why decarbonisation really matters. Gone are the days when you might be tempted to think that net-zero and sustainability have no impact on your everyday life.
Not a day goes by when we aren't reminded about rising energy prices - and we know that many of our customers are rightly concerned about their finances and future. They want to know what support is available and how we can help.
The recently announced energy price cap of £2,500 for the average household will hopefully provide some respite for many families up and down the country.
But this cap on bills (available to all and not specifically targeted to those most in need) still represents nearly double the average energy bill from last year. This well-meaning but short term policy intervention does not take into account the risk of continued energy market price volatility (which is forecast to continue towards 2025 - after the energy cap deal ends in 2024).
Increasing the national debt by £100bn+ to freeze energy bills for two years would only makes sense if it were accompanied by further policy interventions to improve home energy efficiency, stimulate investment in clean renewable energy and encourage a rapid departure from fossil fuels.
Looking at the economy today, it's hard to see inflation abating anytime soon or interest rates steadying. So the question remains, how do we make real progress in the shortest time to help our customers use less energy in the first place, improve their health and wellbeing and help mitigate fuel poverty?
This is where housing associations and landlords like Sovereign come into play, and why they are so vital to the discussion.
Sovereign has been on its decarbonisation journey for some time. Last year we published our Homes and Place Standard which is our science-based, performance and qualitative design standard that underpins investment in all our new and existing homes and places.
The strategy, co-created with our residents, addresses the needs of our customers, future-proofs our delivery and defines the standard we want our homes and places to achieve in the next 30 years and is based around four core pillars of Customer, Homes, Place and Sustainable Future.
We have already started putting our ambitions into practice with all our homes taking a holistic approach to sustainability through prioritisation of, health, wellbeing, affordability and placemaking while mapping a simple pathway to net zero.
Using our standard as a guide, all our homes take a fabric-first approach. This means getting the basic fabric energy-efficiency and ventilation to the right level so it reduces the energy needed to heat the home. The residual need for heat can then be supplied by clean renewable heating sources and other smart technology.
Earlier this year we went further and published research
into our tenants' attitudes towards decarbonisation.
This research helped us to understand what we need to do to carry our customers on this decarbonisation journey with us. The findings told us that our customers value sustainability, and we know that the economic case for investing in more energy efficient, affordable homes is equally strong too.
It's a well-known fact that building homes drives output, productivity gains and creates jobs. Investing more in our new and existing homes to make them smarter and more energy efficient has the added benefit of reducing household susceptibility to the energy price rises we are seeing today.
The energy cap does neither of these things. Yes, the freeze may help to limit exposure to some of the rises in the short term, but it achieves this in a way which does not drive long-term output, productivity or employment.
We still don't know who will pay for this energy cap either. But if there's one thing we do know it's this - the energy cap will not leave the legacy we need it to.
The fact that approximately 40% of this country's carbon emissions come from its housing stock should be a real wakeup call as to why we need greater policy and regulatory certainty, investment in renewables, more affordable homes and a national retrofit strategy to help us on that journey.
These measures would drive productivity gains, support the economy and our customers more than any temporary price cap will. By improving energy efficiency and reducing our demand for energy we reduce households' susceptibility to energy price hikes and help to combat fuel poverty.
As we look to the future, I want our government to focus on measures which will ease the cost-of-living crisis, stimulate the economy in a sustainable way and leave a positive legacy for those most in need, our society and planet.
Media reports suggest that the cost-of-living crisis is here to stay for some time – but so are we. By building healthy and affordable homes our customers need, in places they want to live, we are playing our part in the creation of this legacy. We encourage government to support us on this journey.