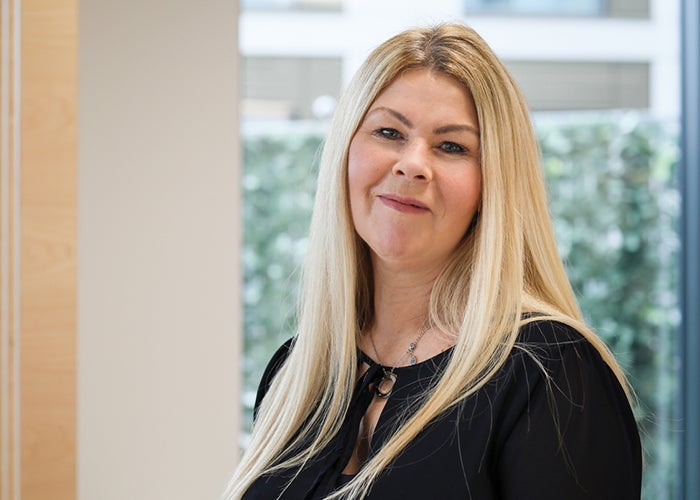 Land equates to power – but we want to see that change
Natasha Greenwood, Head of Home Ownership for Sovereign, writes on the complexities of the leasehold system and the growing political consensus that leasehold is not a suitable way of owning residential property.
Back in the 11th century, the most powerful families wanted to retain ownership of their land, and it was near impossible for poorer working families to own property. For this reason, the concept of leasehold was born - the temporary right to hold land or property.
When you look back, you can clearly see where the foundations for many of the challenges that leaseholders experience today were laid. In the 13th century estates were created. The 'first estate' was the church or clergy - those who prayed. The 'second estate' was the nobility, which was those who fought - knights. The third estate was the peasantry - basically everyone else, at least under feudalism. They were the ones who produced the food which supported those who prayed and those who fought, the members of the first and second estates.
Note also that the categories defined by these traditional estates were gender specific: they were defined by what a man did for a living, as much as by the social class into which he was born. It was common for aristocrats to enter the church and thus shift from the second to the first estate, but shifting from the third estate to anywhere else was nigh on impossible.
In the 1920s, we saw the introduction of ground rents. Acts in 1967 1987, 1993, 1996 and finally the Commonhold and Leasehold Reform Act 2020 all tweaked and altered the system, ostensibly to make it easier to understand and manage.
But in the end, what actually changed?
Most of us that work in and have experience of the leasehold system can attest to the fact that leasehold is complex and at times frustrating. It's also been the subject of increasingly prominent policy debates, with growing political consensus that leasehold is not a suitable way of owning residential property.
The basic concern is that external investors having a financial stake in a person's home creates an inappropriate, unbalanced, and inherently unfair starting point for homeowners.
The government's Housing White Paper: 'Fixing our broken housing market', published in 2017, highlighted a commitment to improving consumer choice and fairness in the leasehold sector.
Also in 2017, came the consultation paper 'Tackling unfair practices in leasehold'. This represented a first step in government fulfilling its commitment to reform, and was a welcome development. Unsurprisingly, though, the media spotlight has for some time been focused on building and fire safety, cladding, and remediation costs.
On Michael Gove, Secretary of State for Levelling Up, Housing and Communities', first day, residents caught up in the building safety crisis converged on parliament for their biggest protest yet. Hundreds of leaseholders from various national campaigns headed to Westminster with a warning - that failing to cover the costs of fixing the Building Safety Crisis, would bankrupt a generation of homeowners.
The Building Safety Fund - launched earlier this year, will provide some help to fix the building safety crisis for high rise buildings. However, it is insufficient to fix the entire problem. In this year's Autumn Budget, Rishi Sunak announced the Property Developer Tax. This again goes some way toward holding those responsible for the crisis to account for the costs of making buildings safe. Unfortunately, it was also a missed opportunity for the Government to have put in place a comprehensive solution.
The Government also announced a loan scheme for those affected leaseholders in buildings under 18 metres, stating they would pay no more than £50 per month to remove the cladding.
Nine months on, details on how it will work remain scarce and legislation has not been bought forward to introduce it. It could take at least a year to implement, if it is implemented at all.
This systematic crisis can only be tackled by government offering leaseholders full protection from bearing all of the costs.
What is crystal clear to both us, as landlords, and to our affected residents, is that progress has been painfully slow. The long-awaited leasehold reform could take many years to unpick, and for many leaseholders redress may come far too late to truly make a difference. Whatever legislative changes are eventually enacted it will be for us working in the sector to take up the challenge to influence and implement the changes.
Given the chaotic times we have and continue to find ourselves in, over the past 18 months, I know that this will continue to place a strain on all of us, but I have every confidence our organisation will continue to rise to the challenges with positivity, resilience, and vigour whilst improving the experience for our customers as best we can.