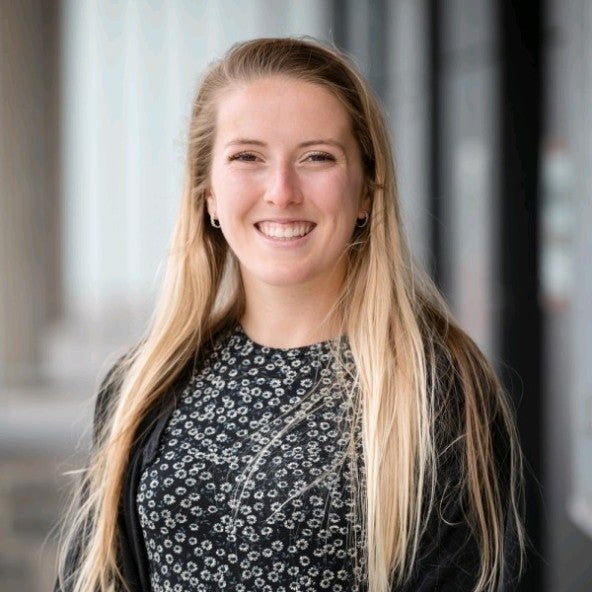 Why thriving communities really does matter
Strong and resilient communities is central to our mission at Sovereign. Building thriving communities is fundamental to making our homes great places to live and, for us, partnerships and collaborative working is key to us achieving this.
This week we're celebrating just one of the many reasons why we invest in our communities. But not only why we invest, why we have a whole Thriving Communities strategy too.
Earlier this year we launched the Sovereign #iwill Fund to support youth social action across our communities. Helping more young people take part in activities which make a positive difference in their communities, as well as develop their own skills and knowledge really was, and still is, our aspiration.
The Sovereign #iwill Fund has been made possible thanks to a £66 million joint investment from The National Lottery Community Fund and the Department for Digital, Culture, Media and Sport (DCMS).
And today, as part of #iwill Week we're reflecting on what it means to take part in youth social action. Why investing in our communities and supporting charities is essential - and not something which is dispensable.
I joined Sovereign nearly five years ago, and I'm currently on a secondment managing its #iwill Fund. Throughout school and university, I've been involved in volunteering and seen the difference it can make on young people's confidence and belonging.
I'm also acutely aware of what can go wrong when communities do not receive the investment they need, especially when issues such as anti-social behaviour start to creep in.
What helps to set us apart from others in the sector is our focus on securing partnerships with others to really maximise our impact. Through our partnership with Crowdfunder, we're able to put decision making in the heart of the community, and for every £1 raised, we match it.
We invest at least £3.5million each year in our communities and work with our partners, so we can do more and have a greater impact together.
But youth social action isn't just about funding great projects. We want young people to have a say in the decisions which affect them and tell us which projects they think we should support.
This is where our Youth Panel comes into play. It's made up of 18 to 25-year-old residents who help us to make decisions about how we work, including which causes we should get involved with.
Earlier this year we announced nearly £110,000 from our #iwill Fund for 13 youth-focused organisations. Our Youth Panel helped to decide which projects should be awarded funding. As part of the first round, we've supported projects focusing on improving mental health, projects which deliver environmental improvements and those which promote awareness of sickle cell disease.
What I've learnt at Sovereign is just how widely what we do resonates with others. As a housing association, we build many new homes each year. Many are for affordable rent or shared ownership.
Explaining to some people why you should buy a home from a housing association may seem odd. But as soon as you explain to them the value we provide in our communities and how the money will be reinvested, many are instantly taken with the idea. Ultimately, if you're going to spend all that money anyway, why not spend it in such a way that leaves a legacy and allows others to benefit and partake.
We know that investing in our communities is central to thriving and inclusive communities. We know we leave a legacy. So do our customers.