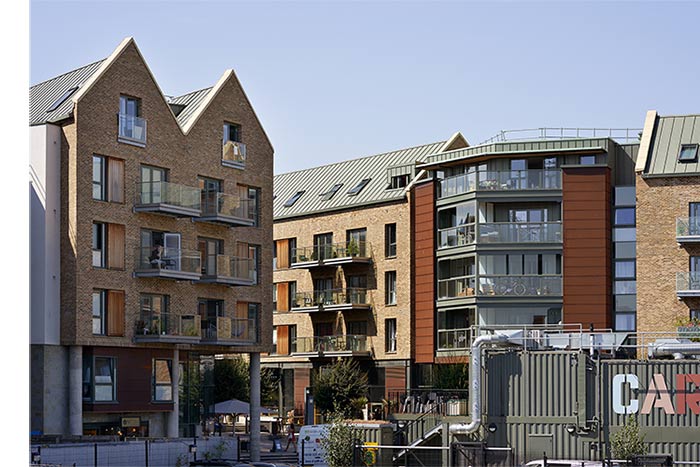 Why investing and taking aftercare seriously can prevent a whole host of future issues
Connie Garrett, Aftersales Manager
17 May 2022
First published by Housing Quality Magazine, May 2022
Having started my housing career as a homelessness support worker supporting men and women with mental health, drug and alcohol problems I saw first hand what the offer of a permanent home meant and how life changing it could be - it's no different for home owners. In a career move to Aftercare Manager at Sovereign, it was clear to me that when you have a home you start to put down roots, it's a foundation to lay the building blocks of a better life. I knew how tough the challenges of everyday life could be and the way they interacted with us didn't need to be another challenge.
With poor quality new builds featuring regularly in the news headlines recently it's increasingly more important for us to invest in our homes now, by doing so we're also ensuring the quality of the lives for our residents and the future sustainability of our communities.
The whole sector has been affected by Brexit, the pandemic and the war in Ukraine all of which have created huge challenges for the construction industry, supply chains and ultimately delivery of aftercare for the customer. Our customers are the ones who really feel the impact of this. What was once a quick fix to repair a drafty door can now take weeks and often mean higher bills through lost heat for the customer.
Several well-known builders have suffered real reputational damage with their build fast and move on approach to customer service. This is something I've seen time and time again in my role as Aftercare Manager at Sovereign. The smallest of defects can become a huge cause of stress to someone if developers have a lack of care or slapdash approach to their customer service. It not only causes reputational damage but also the trust that the customer has with us as their landlord. This is why at Sovereign we put the customer first.
Sovereign's Home and Place Standard informs how we'll invest to build homes now fit for the future. By having more control over the specification and quality of the homes we build means we'll be able to ensure a better quality for all our customers. Better data about our homes helps to inform our decisions. If we know which parts of the home continually fail, this helps us make wiser choices to invest in something more robust the next time.
We know the homes we offer must go beyond affordable rent and as our development and investment strategy sees more homes delivered on the open market we'll need to be competitive - this includes providing a great customer experience whether it's through renting, shared ownership or buying with us.
By investing in quality aftercare we're strengthening the foundations of those building blocks, break the trust and it's difficult to repair. This relationship is our opportunity to prove we can get it right, make it easy and allow our customers to trust us for many years to come.