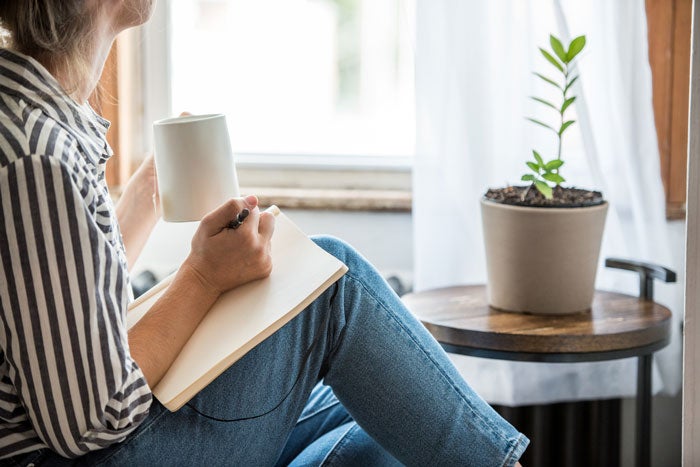 Training and Employment after Lockdown
Lockdown has put a pause on many of our residents' aspirations. But Keyleigh, a Sovereign resident from Tiverton remains positive – especially now she's got the chance to fix up some disaster home haircuts.
Keyleigh told us: "Being a single mum I'm used to fending for myself, finding my own way forward. I never knew that housing associations could provide their residents with help and support until I met Lloyd, my housing officer at Sovereign. It was so exciting to realise that someone could give me that little hand I needed to achieve my future goals and dreams, along with putting a roof over my head.
"Lloyd was extremely helpful, starting the process of getting me to where I am today by referring me to Lynn from the employment and training team. When moving into my Sovereign home I wanted a fresh start and to build a life for me and my son, and finding the right career for me was part of that journey.
"For the last year I've been going to college in Tiverton, doing Tech Level 2 Hairdressing. When I passed my exams, the first person I called was Lynn, to tell her the amazing news that I'm on the road to my dream career! Sovereign helped with the fees toward my hairdressing equipment and uniform. Without that support I would have had to drop out of the course, as I was struggling to afford the kit, which was obviously an essential part of learning to be a hairdresser.
"Getting the pass for the first year meant the world to me, because I just want to make my little boy proud of me. I want him to see that you can set future goals and follow them - that it's not impossible and there are people out there that can help and support you to achieve your ambitions.
"Being in the flat with just myself and my little boy over the last few months has definitely been challenging for both of us, but with the good news that salons are re-opening I hope I'll get to fix a few lockdown disaster haircuts!
"Looking forward I will be doing my final year once lockdown is over and gaining a qualification in a trade that I can carry with me for the rest of my life. To anyone else who needs support I'd say no matter how dark a time may seem I guarantee you there is a light at the end of it – and Sovereign's employment team could be the people that help you find your way towards it."
For support in changing career or following up employment aims contact emptrainingofficers@sovereign.org.uk / 01173 172488