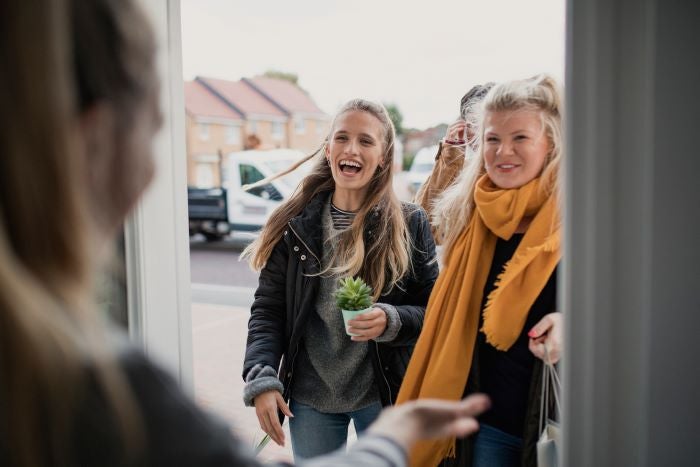 New £1.2m social action programme launched for young housing association residents
Sovereign has teamed up with Clarion Futures, the charitable foundation of Clarion Housing Group, and Places for People to launch a new two-year social action programme to provide opportunities for young residents.
Working with specialist partners InCommon
, Intergenerational Music Making
and Backyard Nature
, these housing associations will deliver a programme of activity with the aim of connecting generations and embedding youth social action in communities nationwide.
This will also include the creation of a youth-designed online platform to provide tools and resources to support social action projects. It will also include an intergenerational board comprising seven younger residents and seven older residents to inform strategic direction and assess grant applications.
The £1.2m programme will be funded by the participating housing associations with additional support from the #iwill Fund – a joint fund from the Department for Culture, Media and Sport and The National Lottery Community Fund that supports young people to access high quality social action opportunities.
Organisations based across the country will be able to apply for funding of up to £10,000 to deliver Community Ambassador Programmes (CAPs) and mini CAPs for younger residents. These 12-month programmes will offer 5-20 year olds the tools, resources and support to embark on a lifetime of social action in their communities, making a positive difference and providing opportunities to develop new skills.
All projects will be youth-led, bringing older and younger residents together to collaborate on activities to tackle local issues and explore ways to create more connected communities across generations.
In addition, micro-grants of up to £500 will be available for young residents to develop community projects which connect generations and provide opportunities for social action.
Clarion Futures, on behalf of the Housing Associations Youth Network (HAYN), became an ambassador and match funder of the #iwill Fund in 2018. To date the charitable foundation has invested more than £3.4m into communities, inspiring more than 7,000 young people to start their youth social action journey and equipping more than 75 partners with the tools and skills to embed social action across their programmes and communities.
Phil Miles, Director of Clarion Futures, said:
"We've been working with the #iwill Fund for five years now, rolling out a range of social action programmes to provide opportunities for our young residents. Our phased approach built through collaboration with partners has created a movement of youth social action across communities, and we're excited to roll out the new phase of the programme which will focus on connecting generations.
"Working together, it is our hope that through this new programme we can help boost our older residents' wellbeing, support our younger residents to develop new skills and ultimately create more age-friendly communities for all."
Helen Whyman, Head of the #iwill Fund, added:
"Thanks to National Lottery players and DCMS, the work of the #iwill Fund continues to have an incredible impression on young people. This £66 million joint investment supports young people to access and lead high quality social action. This youth social action benefits the young people as they develop skills as they undertake social action that is challenging and socially impactful on issues that are important to them and also helps the local communities who benefit from the impressive action taken by young people. We are looking forward to seeing the fantastic impact of Clarion Futures which will support and provide opportunities for young residents."
For media inquiries related to this specific release, please contact pressoffice@clarionhg.com. For more information on Sovereign's involvement in the programme, email press.office@sovereign.org.uk.