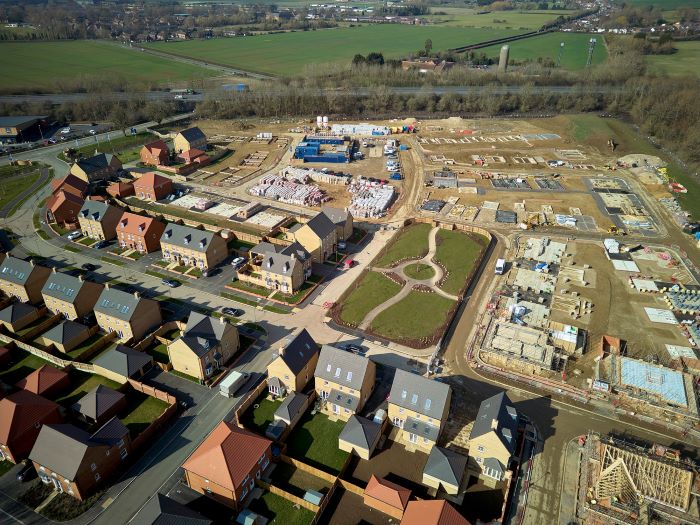 Sustainability critical as consultancies selected for £11 million employer's agent framework
Leading housing association Sovereign today announces the six successful companies appointed as part of its £11million employer's agent framework that will support the delivery of more than 8,000 new homes.
By overseeing the vital support works, the companies within this new framework will make sure the homes in Sovereign's pipeline become a reality for the people who need them. Works covered include Employers Agent, Principal Designer and Clerk of Works. The framework will be in place for a minimum of two years but could be in place for a maximum of four.
Applicants were scored across subjects including their approach to health and safety, quality, and financial management. Sovereign also scored each agent's commitment to sustainability and social value to make sure the homes created reflect its values and commitment to the environment and customer wellbeing, as set out in its innovative Homes and Place Standard.
Simon Yung, Senior Commercial Manager at Sovereign said: "These agents will deliver the vital support works needed to help us deliver the thousands of homes in our pipeline to our exacting Homes and Place Standard. We're looking forward to working with them to leave a lasting legacy of new sustainable homes and happy communities."
This is the second framework Sovereign has announced in recent months. Last year a separate contractor framework
worth £800 million was announced, with developers invited to play their part in the creation of more than 3,000 homes.
Works covered by this employer's agent framework have been split into six lots, with several agents appointed to act for each. The lots are then broken down geographically, covering several regions. Bristol, Devon, Gloucestershire and Wiltshire make up the West. Berkshire, Hampshire, Oxfordshire, Surrey and the Isle of Wight fall into the East region..
The agents appointed through the framework are: Airey Miller, Faithful+Gould, Philip Pank Partnership, Rider Levett Bucknall, Ridge and Partners, and Welling Partnership.