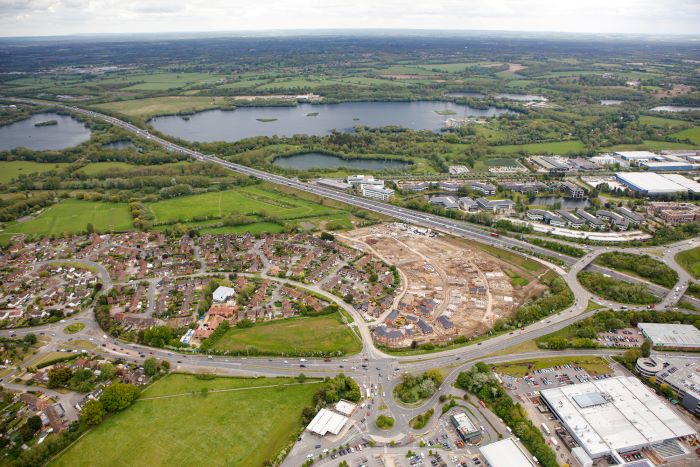 Contractors invited to bid for £800 million Sovereign Framework
Sovereign Housing Association is seeking contractors and developers for approximately £800 million of construction work to deliver more than 3,000 new homes. The newly announced framework will help the association find development partners to build new, high-quality homes to its sector-leading Homes and Place standard.
The framework will commence this summer and is due to run for a four-year period.
Objectives of the framework are to establish mutually beneficial strategic partnerships. Other objectives are to create a continued pipeline of new and sustainable homes, which map a pathway to net zero.
Projects and contracts will range in size delivering less than 15 units, to delivering more than 50 in others. Working across geographical regions in the south of England, the framework is split into 16 separate lots.
In the West region, there are nine lots – covering the areas of Devon, Dorset, Gloucestershire, Wiltshire, Bristol and Somerset. The East region comprises seven lots. Geographically, these lots are within the areas of Oxfordshire, Berkshire, Hampshire, Surrey, Sussex and the Isle of Wight.
Using the framework to build a new future-proofed portfolio of sustainable homes, Sovereign will draw in multiple preferred suppliers for each region. Applicants who impress with their social value commitments, demonstrate value for money and have a track record of delivering sustainable homes will receive a more positive weighting and overall score.
Contractors and developers looking to register their interest in the framework should head over to the following webpage to complete the selection questionnaire and find out more about the tender https://in-tendhost.co.uk/sovereign/aspx/Home
Applications will close on 10th March 2023.
Simon Yung, Senior Commercial Manager at Sovereign said: "I am delighted that we have launched this new strategic framework, and we'd encourage any contractor or developer which meets the criteria to apply.
"Partners that can demonstrate their commitment to quality, who are able to deliver value for money and feel as strongly as we do about sustainability and social value is what will set applicants apart. This is a fantastic opportunity to work with Sovereign to leave a positive legacy for our customers and communities."