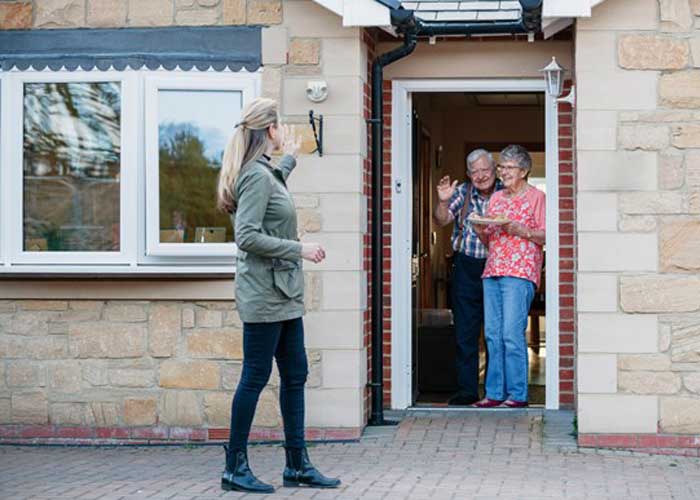 Sovereign donates £20k to Dorset cost of living appeal
Sovereign Housing Association has donated £20k to Dorset Community Foundation's (DCF) Surviving Winter appeal.
In its 13th year, the annual campaign aims to raise £100k to support over-50s in the county with things like heating and food during the winter months.
Sovereign's funding was matched by another charitable organisation, helping DCF reach its £100k target.
The money from the Surviving Winter appeal is distributed by Citizens Advice (CA) through £200 grants.
This year, CA has seen demand four and a half times higher than last year.
One recipient, in their 80s, said that before they received their grant there were days when they'd have to choose between having a hot meal or the heating on.
Hannah Monk, Sovereign's Funding and Innovation Specialist, said: "Through our Thriving Communities Strategy, we are committed to improving the wellbeing and quality of life of our residents, with one of our key focuses being 'aging well'.
"We recognise that many older people are struggling because of increased costs. By giving to DCF, we can direct funding to those who need it the most. Importantly, working with DCF has enabled us to secure a match, doubling our donation and its impact."
Dorset Community Foundation Chair of Trustees Tom Flood CBE added: "We are very thankful to Sovereign for this generous donation. It will allow us to make more grants that will make a huge difference to older and vulnerable people, many of whom live in fear of energy bills. The grants we'll be able to make will give them peace of mind and security, as well as keep them warm and safe."
For more information on other ways Sovereign is supporting its customers during the cost-of-living crisis, please visit www.sovereign.org.uk/col.