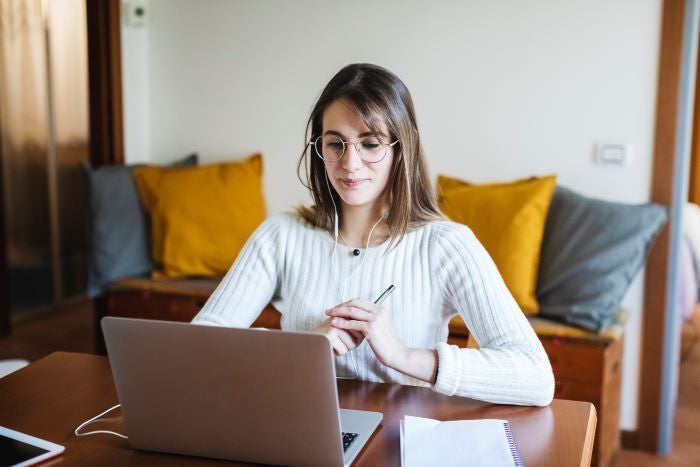 Housing association partners with social enterprise to help prevent homelessness
Sovereign Housing Association is teaming up with social enterprise Your Own Place (YOP) to run a free programme to help people who weren't successful in securing a Sovereign home overcome barriers and secure a place to live.
As the cost-of-living crisis makes it harder for people to pay their rent, Sovereign is joining forces to provide more support to people in need.
Sovereign will refer people who are unsuccessful applying for one of their homes – many of whom will have issues with affordability or lack experience in sustaining a tenancy – to the 'Steps to tenancy success' programme.
Within this programme, YOP will work with the home seeker on a 1-2-1 basis and in small groups, personalising the programme to meet their needs. Working in this way, the support will give people the best opportunity to have what they need to go on and successfully apply for a home of their own, either with Sovereign or another provider.
Dan Russell, Lettings Manager at Sovereign Housing Association said: "We want to support people who are looking for a home, and work closely with local authorities in housing those in the highest need – but there are times when we sadly can't offer a tenancy because if we did so we could be setting someone up to fail.
"This is often due to affordability, so we were determined to do something about it."
Erica Watts, Head of Employment and Skills at Sovereign added: "We're really excited to be working with Your Own Place, who will use their expertise in preventing homelessness to support those customers to improve their financial situation, so we can turn that 'no' into a 'yes' the next time they apply – whether they apply to us or to another housing provider.
"And in future we're also hoping to work with some of our local authorities to enable them to offer the programme to those applying to their housing registers."
Rebecca White, Your Own Place Chief Executive Officer, added: "This is something really new and exciting for us. We are working with a new partner and together we will be making a difference to people refused housing due to affordability.
"With our online money, housing and tenancy workshops, a bespoke online portal of resources, as well as 1-2-1 support, we share the aim of improving access to housing and preventing homelessness."
The programme will cover topics including managing money, housing, tenancy sustainment and how to manage the rising cost-of-living. Alongside YOP's offer, participants can access Sovereign's digital inclusion and employment and skills services for free. The course will be a minimum of 12 weeks long (depending on the participant's needs) and will be delivered online so people can take part from home, regardless of where in the south of England they are based.
For more information, please visit our Steps to tenancy success webpage.