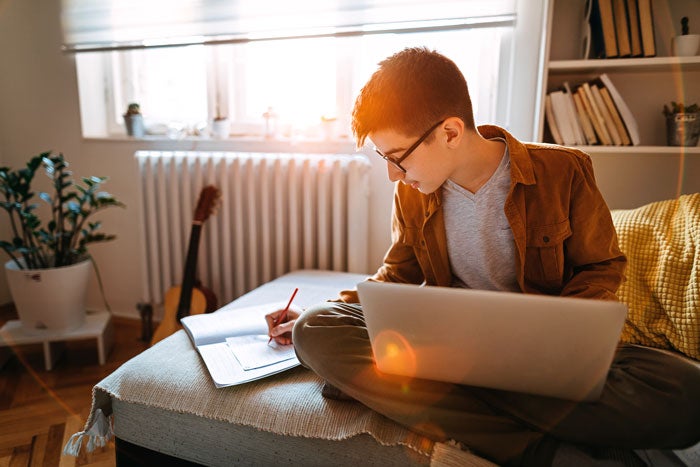 More than 3,000 young people benefit from career advice on the Isle of Wight
Funding of £32,000 from Sovereign Housing Association has seen 3,000 young people from 10 different schools talk to 800 businesses about employment opportunities for the future.
The Island Careers Partnership, with Sovereign working alongside Isle of Wight Council, was launched in 2019 with the aim of encouraging employers to engage with young people, inspire ambitious careers and raise awareness of employment opportunities.
Two years on and the partnership has continued to thrive even during a national pandemic, with 800 Island business signed up and willing to help inspire and share their experiences of the workplace, as well as flagging up skills shortages on the Island that will need to be filled in the near future.
Delivering work experience placements, virtual work experience days, mock interview days, careers fairs and mentoring programmes, as well as opportunities to visit both Island employers and some of the top 100 companies in the UK, the Partnership has been a huge success.
Chair of the Island Careers Partnership, Richard White, said: "The Island environment is advantageous; nowhere else in the UK are all careers colleagues working so closely and effectively to offer such a strong unified structure to young people."
Toby Eaglen, Community Development Officer for Sovereign, said: 'It's been a great two years working alongside the partnership watching new and exciting opportunities develop. We set out to ensure all young people on the Island have an equal opportunity to access a variety of career opportunities and we proud to be achieving that."
If you have a business and would like to support the Island Careers Partnership, please contact the employer engagement officer, Senad Adams at Senad.adams@iow.gov.uk, or visit the ICP Facebook page