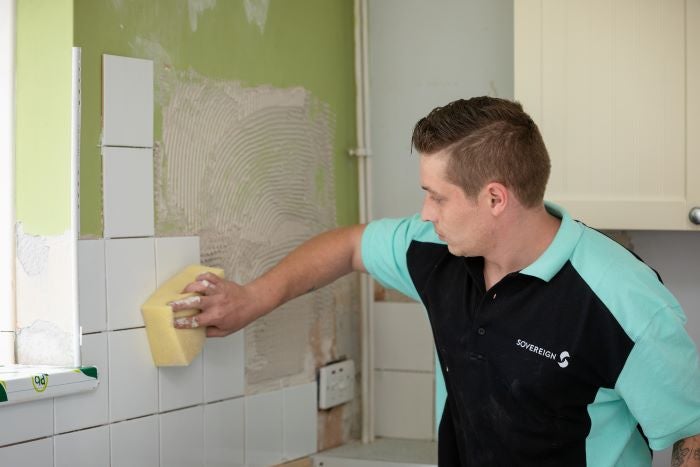 Sovereign chief executive writes to local stakeholders on damp and mould
The chief executive of Sovereign Housing Association, Mark Washer has written to local MPs and local authority chief executives setting out the robust action the housing association is taking on damp and mould. His letter follows the coroner's findings into the tragic death of Awaab Ishak last month.
Last year, the 61,000-home housing association reviewed its approach to the issue of damp and mould – moving from a reactive approach to a proactive one.
Writing to local MPs and local authority chief executives, the letter from Sovereign outlines how the organisation handles all reports of damp and mould – and how it is supporting its customers.
Smarter and more data-focused, its approach is about prioritising cases and acting quickly.
Sovereign is developing a proactive, data-led service to help it identify homes with damp and mould, and those most at risk of developing it. Using data such as a building's age, EPC rating, age, fabric type and construction, the model can highlight where early intervention may be needed.
Earlier this year the housing association took further steps to help it tackle damp and mould. Smart heating sensors and thermostats were installed in some of its less energy-efficient homes, providing data on a whole host of conditions – including humidity and CO2. The data from these trials means the early warning signs can be spotted, and action can be taken before it becomes an issue.
The housing provider has gone further with technology by introducing video trials with customers. This is to help it understand cases of damp and mould more quickly and prioritise its response.
In the wake of the tragedy, Sovereign is reviewing all existing reported cases of condensation, damp and mould. Where it does identify cases, it is prioritising vulnerable customers and those with children at home. Clear plans are in place to treat damp and mould, with a follow up after a few months to check the problem hasn't reappeared.
Commenting on the letter Mark Washer, CEO at Sovereign said: "The death of Awaab Ishak was a tragedy that should never have happened, and there are lessons to be learned across the social housing sector.
"I have written to our local MPs and local authority chief executives to provide reassurance that we have clear plans in place to tackle damp and mould.
"We have already reviewed how we address cases of damp and mould to become more proactive in our approach. We are clear that we will continue to listen, learn and improve what we do to address damp and mould - whenever and wherever it occurs."
Our website has tips on how to prevent condensation and information about how we can help. If you're a customer and you have a problem with damp and mould in your home, please get in touch with us.