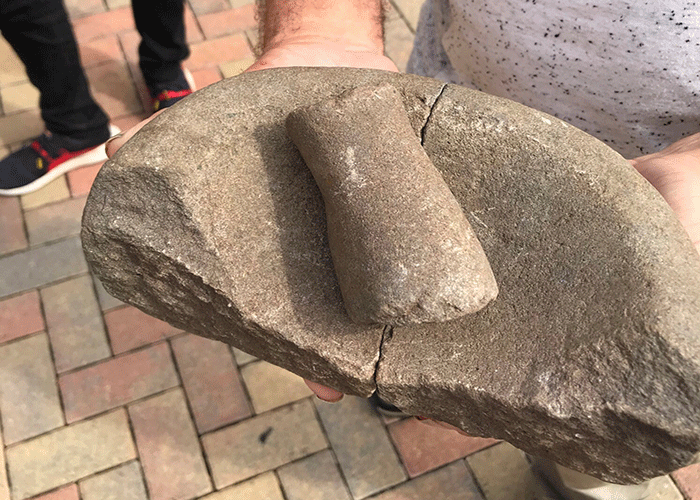 Take a trip back in time as Roman map unveiled
Residents with an interest in local history are invited to head down to Cheswick Village, Stoke Gifford this weekend (Sunday 17th) when local historian, Steve England will reveal the Gloucester village's Roman past.
Commissioned by Sovereign Housing Association, the Roman map is a lasting legacy into Cheswick Village's rich history.
Cheswick Village is a relatively new residential area, with planning permission granted in 2006, construction starting in 2008 and most of the completion taking place these last few years.


Henry Palmer, Community Development Officer, Sovereign said: "New communities often come with a lack of community identity. The Cheswick Village Roman Map will give residents a heritage they can be proud of and remind them of their community's ancestorial past."

Many of the village's residents are probably unaware that over 1,800 years ago their community was home to a Roman settlement, consisting of villas fitted out with their own heating systems, outbuildings and bathhouses.
Anne-Louise Perez, Graphic Designer for the project, said: "New estates always have a story. This was an ideal opportunity, to showcase to Cheswick Village homeowners, they weren't the first family there. Once beneath their foundations - a whole other life, of people living, working, cooking for the family, going about daily life existed - in this case the Romans. It adds provenance to where you live. and keeps the history real and alive."
Local historian, Steve England says: : "Local residents should be proud of their community and the legacy that the map will bring for many years to come. They not only live, but walk on the ground that has been enjoyed by people for close to two thousands years."
So whether it's to reinstate or instil a love of history, learn more about the community's past, or whatever your interest, come along to see the map unveiled, with talks from local historian, Steve England, a local reverend connected with the pre-existing rugby club that used to sit on the ruins, with snacks, drinks and more.'
The Cheswick Village Roman Map will be unveiled at the corner of Island Copsie, Cheswick Village at 4pm on Sunday 17 April.