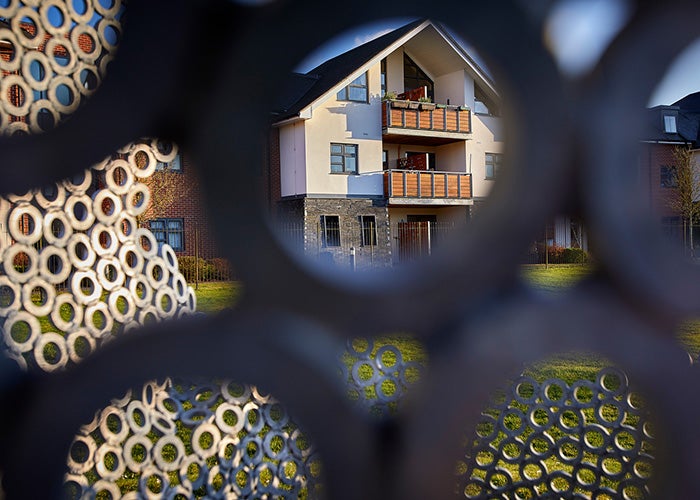 Sovereign Housing Association's Quarterly Performance Update covering the 9-month period to 31 December 2021
Sovereign releases Q3 performance update reports good progress for the first nine months of the 2021/22 financial year based on unaudited management accounts.
During this busy quarter, we have seen an improvement in our customer satisfaction scores to 79% over the period and our Customer Service Centre has seen a strong performance, with customer call wait times reduced to less than a minute from a target of fewer than two minutes.
We are also pleased to publish our inaugural Environmental, Social and Governance (ESG) report
. We believe we are performing well against the measures set out in the Sustainability Reporting Standard for Social Housing. This is only the start of our ESG journey, by further embedding ESG within the business we will make good progress through the delivery of our Homes and Place Standard.
Despite the difficult environment our Operations teams are working hard to get our empty homes into a lettable condition for our customers and Development teams are working with our contractors to take delivery of new houses. The programmes continue to face headwinds with specific risks around materials shortages and increased prices, along with longer lead times to fill vacancies.
In September 2021, we identified gaps in our historical data relating to statutory safety checks for communal areas. We immediately established a recovery programme to establish which blocks required up-to-date safety checks and those programmes are now complete or scheduled to be completed by the end of February 2022. We referred ourselves to the Regulator and on 26 January 2022 we were issued with a Regulatory notice. For more details see our full statement.
Our unaudited management accounts for Q3 2021/22 show operating surplus and overall surplus declining slightly, as expected, as we continue to face headwinds as mentioned above (Q2 £36.4m and £21.9m, Q3 £32.5m and £19.6m).
The development programme has continued to be slower than expected due primarily to resource and material availability issues impacting the whole of the building sector, we are monitoring closely and expecting to be slightly ahead of last year's 1,099 units, with current full year expectations to deliver close to 1,200 units.
Homes in management of 60,607
Turnover was £106.0m (Q2 21/22: £104.9m) +1%
Operating surplus was £32.5m (Q2 21/22: £36.4m) -11%
Overall surplus was £19.6m (Q2 21/22: £21.9m) -11%
New homes completions YTD of 751 driven by the impact of the Covid variant, resource and material shortages
Current development pipeline of 8,513 homes
121 sales completions (Q2 21/22: 121 sales) unchanged.
To read our full Q3 report go to our investor page.