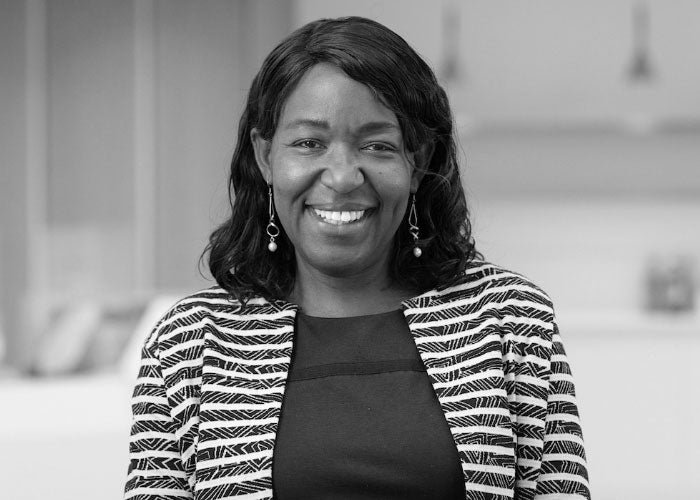 Sovereign welcomes new Board member – 'powerhouse' Pamela Leonce
Outstanding public speaker and leadership coach Pamela Leonce has joined the Board at Sovereign Housing Association. She is the seventh woman to join the 11-strong board at Sovereign.
Her appointment reflects increasing numbers of women on boards in the wider business world where the number of women on boards has risen 50% from 682 to 1,026 in five years.
Pamela, CEO of Stowhill Consultancy a career coaching company that works with executives and senior leaders, has had an inspirational career in housing, recruitment and local government spanning more than 30 years.
Pamela is also Chair of the Board for Inquilab, a BME housing association based in London, with responsibility for strategic oversight, budgetary controls and business planning. Inquilab was founded in 1986 by a group of black housing workers and residents to improve housing conditions for local people – especially people from BME backgrounds – to find employment and to be involved in local leadership and decision making.
Mark Washer, chief executive of Sovereign, said: "We are delighted to welcome someone of Pamela's exceptional calibre to our Board. Her influence and experience will undoubtedly help to shape Sovereign as we move forward with our ambitious plans to build more homes and great places to live. I know that her work wide experience and especially her work on equality and diversity will help us as we implement our new Equality, Diversity and Inclusion strategy."
Pamela has been Code of Governance Member for the NHF, Sustainability Advisor to the Mayor of London, Board Member for New Deal for Communities, and Board Member for Barclays Financial Inclusion.
She worked in several roles at East Thames Group, before becoming Executive Director. Leading on the development of the Athletes Village for the London 2012 Olympic Games, she was a driving force behind a team that created a long-lasting housing infrastructure for local people, which also worked perfectly for the visiting athletes.
Commenting on her appointment she said: "My first ever job was as a housing officer, helping young people to find good quality temporary homes. The key focus there was the customer – and that hasn't changed. I want to support Sovereign to become even more responsive to people's individual needs, as well as bringing my unique insights on equality and diversity and how to grow future leaders within the organisation. I believe that great leaders deliver great results."