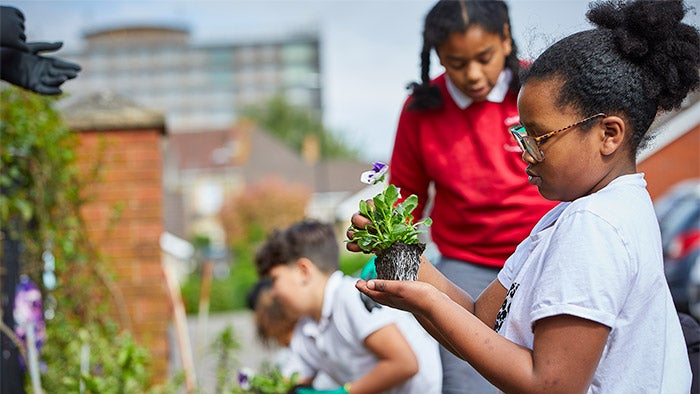 Sovereign's annual report shows strong financial performance and increased delivery of new homes
Sovereign Housing today published its annual report for 2022/23, which shows a strong financial performance, increased delivery of new homes and steady progress in improving the customer experience.
Sovereign achieved an operating surplus of £123.9m and an overall surplus of £66m; with the balance sheet now up to £4.7bn.
Against an uncertain political and economic backdrop, Sovereign is also exceeding its development ambitions. New home completions for the financial year totalled 1,672, which is ahead of target and up on last year's figure of 1,196.
This is despite major supply chain issues exacerbated by the conflict in Ukraine, and inflationary pressures across the construction industry. The figures also show that Sovereign's innovative and land-led approach towards new development is delivering. As one of the top five builders in the sector, our development portfolio is an outlier in the social housing sector, with Sovereign building the second most homes for social rent.
Investment in existing homes is also strong. In the 2022/23 financial year, we invested £135.5m in existing stock – and turnover now stands at £448.2m – which is an increase of more than £25m on the previous year.
The customer experience is steadily improving too. Call times have fallen and we've invested heavily in our communities so customers can be even prouder of where they live. In autumn 2022 we introduced a new £1.5m Customer Support Fund to provide targeted cost-of-living support to our most vulnerable customers. For the 2023/24 financial year another £1.5m will be put into the fund - bringing the total value and support to £3m.
Earlier this year the Regulator upgraded Sovereign's governance rating to G1 after we addressed issues with historic data on building safety. The Regulator thanked Sovereign for "the positive and constructive engagement we have had throughout the period of our engagement regarding the breach of the consumer standards and for their transparency and openness as this case has been progressed."
In March, Sovereign and Network Homes announced their plans to merge on October 1st 2023. If the merger goes ahead as planned, Sovereign Network Group will have over 80,000 homes, serving more than 210,000 customers and will be in the top six housing associations by size, and will aim to be in the top three by development programme.
We will be able to invest around £9.2 billion in our existing and new homes, allowing us to create 20% more new homes over the next decade. And we will create a new community foundation, investing £100m in the next 10 years.
Other key achievements include supporting 435 local charities and securing £2.6m in external funding from key funders such as the National Lottery Community Fund, Hampshire and Isle of Wight Community Foundation and The Blagrave Trust.
Commenting on the report, Mark Washer, CEO at Sovereign said: "The performance figures in this year's annual report demonstrate our ability to deliver for our customers through very challenging and unpredictable times.
"With our G1 rating recently restored by the Regulator and data showing that our development ambitions are being exceeded, we continue to lay strong foundations for our proposed merger.
"Our goal is to deliver sector leading services for our current and future customers, and the publication of our latest annual report, which shows us overdelivering, gives me every confidence that we will fulfil this ambition as we merge with Network Homes."