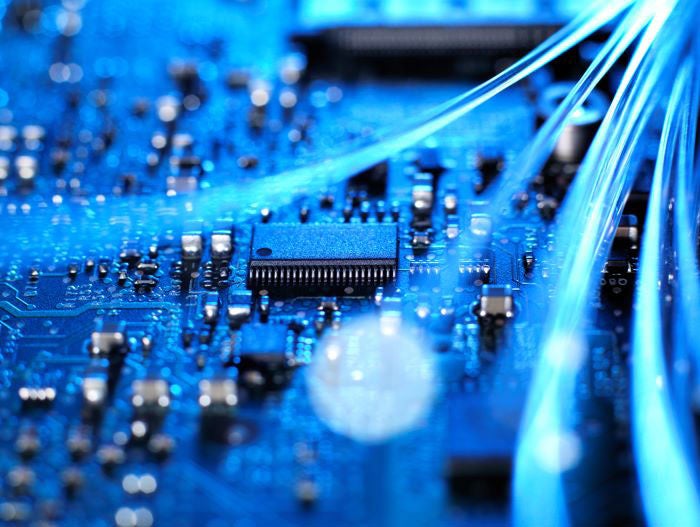 Sovereign pilots fibre-optic investment in communal properties
Sovereign Housing Association has partnered with Complete Technology Group (CTG), as part of its plan to install fibre-optic broadband in some of its communal properties.
Working with the digital infrastructure specialist for the sector, the pilots showcase Sovereign's commitment to continue investing in its existing portfolio of homes. Last year, the association spent over £118million on its existing homes through repairs, general maintenance and investment.
With increased levels of home and hybrid working now the norm, the need for improved and faster connections to be in place for customers has grown.
CTG and Sovereign will be working together over the coming months to assess the viability of installing fibre optic networks into some of Sovereign's communal blocks.
The first phase of the pilots is to assess the suitability of areas and properties for potential connections, followed by initial digital infrastructure works. The next phase is for internet service providers to give customers the option to sign-up for fibre optic broadband services. Depending on the chosen locations, the pilots could also help to address digital exclusion.
Once the pilots have concluded, Sovereign will decide which telecoms providers to work with across its entire housing stock to improve the customer experience.
Sovereign's Project Manager Donna Collins-Lindsay, said: "Our goal is to provide our customers with a quality service and enable them to interact digitally with us wherever they can. These pilots show that Sovereign is serious about investing in its existing homes and improving the customer experience.
"As internet providers are beginning to retire their copper networks, this project actually goes one step further, by helping us to identify where we can future-proof our communal buildings."
Kevin Monaghan, Chief Commercial Officer, CTG, said: "Digital networks enable every home to connect to the technology needed for computers, smartphones and other devices.
"Installing fibre optic cables increases the quality and speed of digital services, helping landlords to future-proof the management and maintenance of their buildings.
We're delighted to partner with Sovereign and help them install safe and high-quality fibre networks to help residents connect better with school, work and their communities."
CTG will be supporting Sovereign with its digital connectivity strategy, route design and auditing to ensure the telecoms operators adhere to all required standards during and on completion of the works.