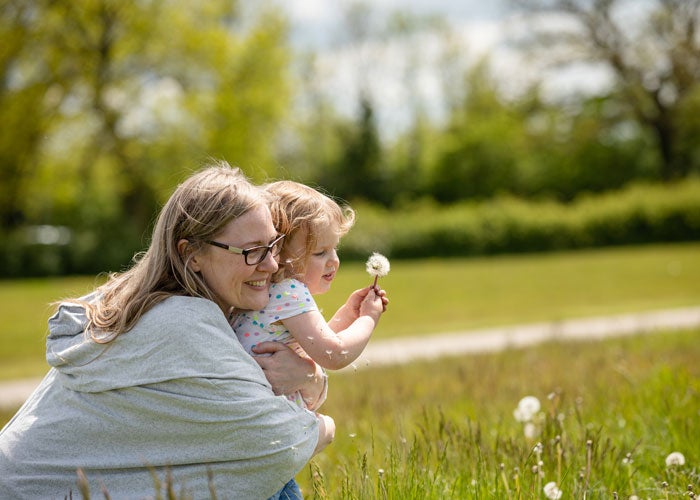 Sovereign launches £150,000 grant programme to support residents' life goals
Sovereign Housing Association is making £150k in grants available to residents across its geography as part of its Thriving Communities strategy.
With homes in Berkshire, Cornwall, Devon, Dorset, Gloucestershire, Hampshire, Isle of Wight, Oxfordshire, Surrey, Wiltshire, and the West of England the impact will be felt across south west England.
The new grants programme - run in association with charity provider, Charis - will support anyone living in a Sovereign home to access the resources and support they need to meet their own goals.
There are eight distinct pots of money available, which cover different areas of personal development:
Training - to support residents to access training or qualifications
Business start up - to help residents launch or grow their own business
Digital - funding equipment or courses to get people online
Work - for travel equipment, PPE or work clothes
Childcare - paying for childcare to start work, attend training or work placements
White goods – Ovens, fridge freezers, washing machines and microwaves delivered and installed to those struggling to afford appliances
Community – To install benches, window boxes or make other improvements to outdoor spaces
Wellbeing over 55s – Supporting access to clubs or wellbeing activities or enable people to connect digitally.
Andrew Cooper, Head of Business Development and Fundraising, said: "This is a wide-ranging grants programme that aims to support our residents to meet their aspirations, whether that's starting a training course, setting up their own business or purchasing digital equipment to get online.
"However, we're actually going wider than that. We know that seemingly small issues can get in the way sometimes, and that it can be hard to prioritise which hurdle to leap first when trying to get ahead in life. That's why the programme also covers the purchase of white goods, travel passes and childcare provision. By removing these barriers to success, we hope that our residents will be able to achieve whatever they set their minds to."
Anna Bentley, Head of Housing and Local Authority for Charis added: "The expertise we offer will make this grants programme as straightforward as possible for Sovereign's employees and residents to access and receive funding within days of applying. We'll report monthly on what's been awarded and provide social value measurement and analysis of the grants being distributed, so that Sovereign can measure the impact its programme has on local communities."
For more information email employmentandtraining@sovereign.org.uk