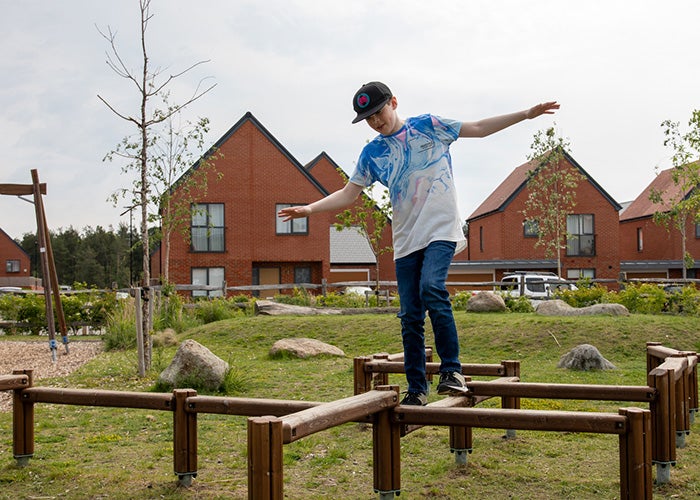 Sovereign joins Business in the Community, the Prince's Responsible Business Network
Joint release with BITC
Sovereign Housing Association has joined Business in the Community (BITC), the largest and longest established business-led network dedicated to responsible business, founded by HRH The Prince of Wales 40 years ago.
With a membership of over 600 businesses across Britain and Northern Ireland, each committed to continually embedding and improving their responsible business practice, working collectively to create lasting, beneficial impacts in their communities, BITC offers real benefits in terms of networking and learning from others' best practice.
As well as joining the organisation as a whole, Matt Buckham, Sovereign's Communities Director has been appointed to the Regional Leadership Board of BITC South East and Andrew Cooper, Head of Business Development and Fundraising, to the Regional Leadership Board of BITC South West.
Leading a multi-disciplinary team working across the south of England, Matt's directorate focuses on community action, digital and financial inclusion, employment and training, social impact, and Environmental, Social and Governance (ESG) - all areas that fit perfectly with the aims and benefits of BITC membership.
Andrew Cooper heads up Sovereign's work on developing new services within Communities - including fundraising, Money and Digital and Social Impact teams.
Matt said: "Over the coming months we'll be working closely with BITC on joint activity covering sustainability, employment and training, equality and diversity, implementing responsible practice for the benefit of our people, our customers, and our key stakeholders.
"As members of BITC, we have access to a range of expert resources and exclusive benefits that can be useful for colleagues looking to learn more about responsible business to develop their careers and networks."
Nick Diamond, Membership Director of at Business in the Community, said: "I am pleased to welcome Sovereign Housing Association to our network. They will join over 600 members in leading the responsible business agenda.
"I am also delighted to see the appointment of Matt Buckham and Andrew Cooper to our Regional Leaderships Boards. Their fresh outlook and wealth of experience in working with business and communities will play a key role in ensuring we drive positive impact at regional and local levels."