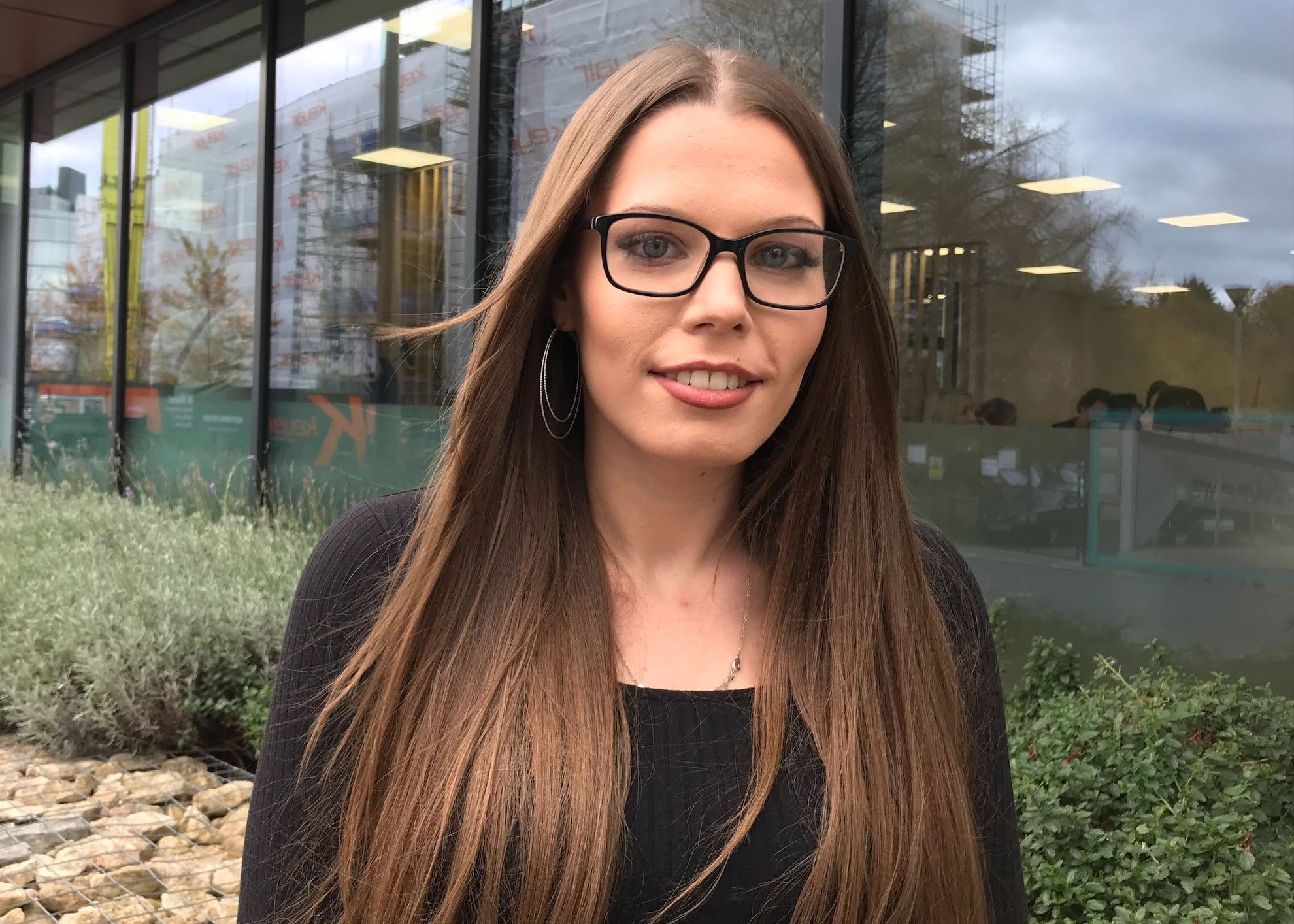 Sovereign Housing Association to invest up to £400k in Kickstart boost
In National Apprenticeship Week Sovereign Housing Association has announced that it will offer life-changing roles to as many as 40 young people in a unique extension to the government's Kickstart scheme, investing up to £250k in keeping its Kickstarters on.
Sovereign, a housing association with 60,000 homes across the south of England, took on 49 young people on the Kickstart scheme in 2021. Thanks to an innovative suggestion from the organisation's Employment & Training team, the housing provider will now offer contract extensions or award permanent roles to those completing the scheme. Eight young people, including Jasmine Duddy, a 24-year-old mother of two from Newbury, have already been reassured of their positions at the organisation.
Midway through her placement, Jasmine spotted the opportunity to go for a full-time job as a housing administrator, which she says has had a life-changing impact:
"Honestly, if I hadn't done Kickstart I never would have got this role. I didn't have experience, but I was really keen to change my life. Having experienced homelessness myself, I've always wanted to work in housing to offer support to others going through what I did.
"But finding the right job after having time out having children was tough. I knew what I wanted – which was to get into a housing job – but getting a foot in the door was difficult, particularly when my previous experience was in retail.
"I'm really keen to progress within Sovereign now I have a permanent job, as I want to go into a more customer-facing role to try and support people even further. I think my own experiences give me empathy and insight. My advice for anyone out there considering Kickstart would be - do it now!"
Emily Feltwell, 24, from Basingstoke, was one of the first Kickstarters to join a Sovereign team, back in August 2021, when she took on the role of Communities Communication Assistant. Emily is staying on beyond her Kickstart placement, which she says helped her get on track after a difficult start in life.
She said: "My dad died when I was ten, which had a big impact on our family. I rebelled at school, leaving quite early on, although I did take some exams later, getting my English and Maths qualifications. I was on Universal Credit after being made redundant when the roles at Sovereign came up. I was really keen to start, as I enjoy interacting with people and since I've started work everyone has been lovely, helping me get to grips with my first office role online."
The Kickstart scheme, which launched in September 2020, is designed to support 18-24 year olds on Universal Credit into the world of work, often starting out in jobs they might not have considered before and preventing them from becoming long-term unemployed.
Minister for Employment, Mims Davies, said: "We know the benefits that being in work brings, not only financially but also for confidence and people's wellbeing. Kickstart continues to play a vital role in helping young people on their way to work, supporting them to overcome challenges, and get their first step on the career ladder.
"The Kickstart scheme has delivered over 112,000, life-changing opportunities for young people, moving them into work across the country and it's great to hear Sovereign is the latest employer to extend placements for as many as 40 young people."
Erica Watts, Head of Employment and Training for Sovereign, said: "Many of the young people joining us had not previously worked in an office environment, or for a large organisation. Quite a few weren't even quite sure what a housing association was, or what kind of services we offer.
"But this is exactly what the first six months' of their employment has been about. We've offered an environment for them to grow and achieve, to get used to sitting at a desk, or going out in a van. Working from home especially takes discipline, a real willingness to learn, and so many of our Kickstarters showed such fantastic promise we wanted to extend and broaden their experiences."
The extension programme at Sovereign will continue to fund the Kickstarters' employment, alongside original DWP funding, making a total of £400k investment. This will give the young people staying at Sovereign the opportunity to increase to full time working hours if they want to, or to try shadowing or placements with other departments.
Young people have until March 2022 to apply for a Kickstart placement and to find out more about working at Sovereign take a look at this jobs page
.