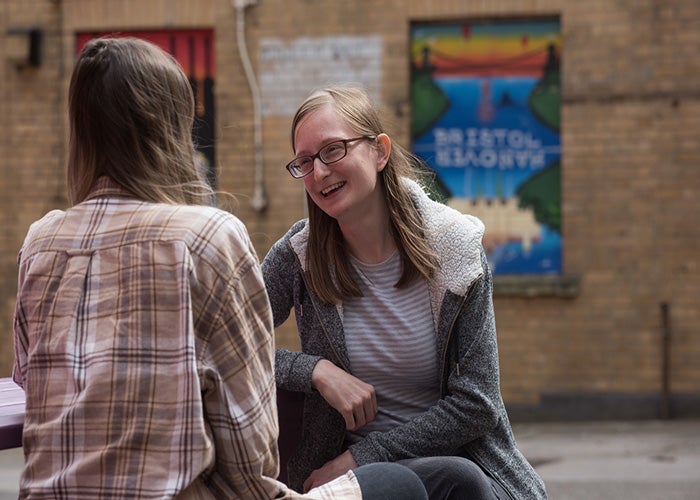 Sovereign Housing Association invests £450k to give young people a housing voice
Updated 27th May 2022
Sovereign Housing Association will invest £450k over the next two years in giving young people a voice in their housing and community future.
The housing association, which has homes across the south of England, will receive £225,250 in funding from the #iwill Fund, a £54 million joint investment from The National Lottery Community Fund and the Department for Digital, Culture, Media and Sport (DCMS) – and will invest the same itself – meaning that nearly half a million pounds will go towards encouraging youth participation.
It's hoped that the funding, which has been secured via the #iwill Fund – will give young people a confident voice in their housing future, enabling them to take part in social action projects that matter to them.
The #iwill Fund aims to support young people to access high quality social action opportunities and Sovereign is acting as a match funder and awarding grants on behalf of the #iwill Fund.
Organisations interested in applying for support will be able to access up to 10,000 for their projects. Criteria for the groups and projects that can apply will be co-created with Sovereign's own Youth Panel, which is made up of young Sovereign residents.
Matt Buckham, Communities Director for Sovereign, said: "Accessing affordable housing is one of the biggest issues facing young people in this country right now, and the value of having a sustainable, affordable, attractive place to call your own, in a community where you feel safe and secure, cannot be underestimated.
"We have communities across the south of England, from Surrey to Bristol, the Isle of Wight to Berkshire so the potential reach of this project is huge, as we enable young people to have their say."
Sovereign aims to deliver a minimum of 40 youth social action projects and anticipate these to engage at least 900 young people between 10-20-years-old in youth social action opportunities.
Matt continued: "We want to break down barriers and encourage our young residents from across the country, from our many and varied communities, to step forward and voice their opinions, their ideas, their plans, hopes and dreams. Having the confidence to be part of something bigger than yourself doesn't always come naturally but working with partners and charities we want to open doors for our young residents to achieve their life goals."
Sovereign will be working closely with Creative Youth Network to manage the project, during which it also intends to create youth-focused innovation labs to encourage entrepreneurialism and creativity and to launch a Sovereign Youth Network of housing associations and youth partners to share good practice and learning.
Helen Whyman, Head of the #iwill Fund, said: "The work of the #iwill Fund has had an incredible impact on young people across England. We are pleased to be able to support Sovereign Housing Association in their vital work, giving young people a platform to use their voice and speak up about their housing future.
"This new funding will empower young people to take part in meaningful social action, supporting them and their communities to prosper and thrive."
Mark Coates, CEO of Creative Youth Network, said:
"Creative Youth Network has a long history of working in partnership with local organisations to ensure first rate delivery of youth focused services. So, we are delighted to once more be working with Sovereign on this crucial project to ensure young people have a voice and make their opinion heard with regards to better, safer, and more secure long-term housing.
"A good standard of housing is vital to the health and mental wellbeing of any young person striking out on their own into the world and is an important step in helping them to achieve their life goals. Creative Youth Network is committed to advancing the rights and quality of life for the young people with which it works and recognises quality and affordable housing are a key part of this process."