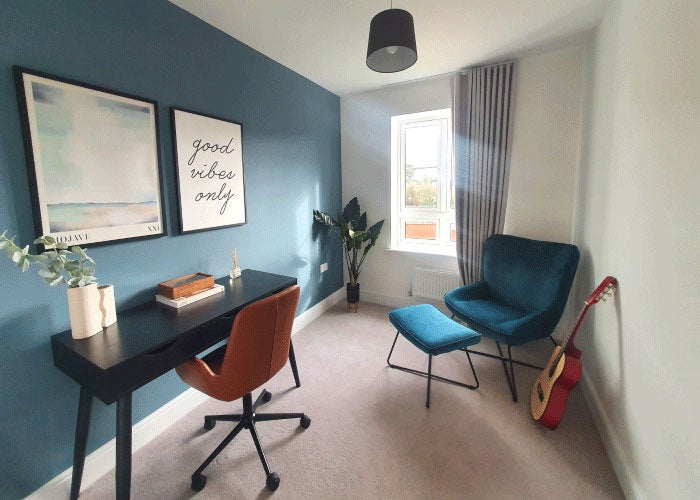 Sovereign hosts 'Breakfast at Eastergate Park' with local businesses to launch exciting new West Sussex development
Leading shared ownership provider, Sovereign, has recently launched their Eastergate Park development in Eastergate
Several local businesses and stakeholders involved in the new homes and construction industry attended the exclusive breakfast event
Visitors to the event had the opportunity to view Sovereign's brand new three-bedroom show home prior to release
Sovereign, one of the UK's leading shared ownership housing providers, has launched its Eastergate Park development in the West Sussex village of Eastergate.
On Thursday 10 November, Sovereign were joined by several stakeholders and local businesses involved in the new homes and construction industries, as well as those involved in Eastergate Park itself, including Hampshire Homes, local agents and other developers.
Attendees at the breakfast event took part in a relaxed networking session hosted by the Sovereign Sales and Development team. Businesses got an insight into the scheme being delivered at Eastergate, as well as the shared ownership offering, ahead of further developments expected from Sovereign in this area over the next year.
Eastergate Park, located on land adjacent to Fontwell Racecourse, is Sovereign's first development in West Sussex. The entire development offers affordable housing, with Sovereign providing shared ownership properties and the remaining homes available for affordable rent. It is ideally positioned between city and coast, with a range of local services available on the doorstep. Every pound of profit made from purchases at Eastergate Park will be reinvested into new and existing homes and services so that Sovereign can maintain the highest standards of living and environment for its residents.
Once complete, the development on Fontwell Avenue will comprise of 22 two and three-bedroom terraced, semi-detached & detached properties, with a garden and allocated parking. The homes all include EV car charging points and some also feature PV solar panels. Each home is ideal for anyone looking for an affordable way to purchase their own home using shared ownership, with the opportunity to increase their shares in the future.
The stunning three-bedroom show home offers a glimpse into the homes and lifestyle on offer at Eastergate Park. Designed with young families in mind, the 'earthy modern' interiors concept features a mix of subtle colours, paired with stylish furniture and finishes. The home includes statement furniture and feature wall decorations which has been combined with modern, playful artwork throughout the home.
Claire Blenkin, Head of Sales at Sovereign, commented: "Our launch event at Eastergate Park was a real success, and we were delighted to share it with a number of key local businesses and stakeholders.
"The properties at Eastergate Park are ideal for anyone looking to step onto or move up the property ladder. As with most new-build homes we sell off-plan, however with our three-bedroom show home now open and ready to view, we're able to showcase exactly the types of homes on offer here and provide house hunters with the opportunity to visualise what their life at Eastergate Park could look like.
"With our first phase of three-bedroom homes now released for sale, we'd encourage anyone interested in finding out more about the properties, or the shared ownership scheme, to get in touch. As the cost-of-living and increased mortgage rates continues to put pressure on household finances, there has never been a better time to consider buying a shared ownership property."
Shared ownership enables home buyers over the age of 18, with a household income of less than £80,000 to purchase a home. Sovereign partners with the purchaser to share the cost of buying the home. The buyer pays for the part they can afford, and Sovereign pay for the proportion that's left, meaning house hunters can buy their own home without needing to stretch for a large deposit, or increase their shares in their property. The homeowner pays a reduced rent and monthly service charge to Sovereign for the percentage of the property they own.
For further information on the homes and prices, or to contact a member of Sovereign's sales team, please visit the website - https://www.sovereignliving.org.uk/developments/eastergate-park