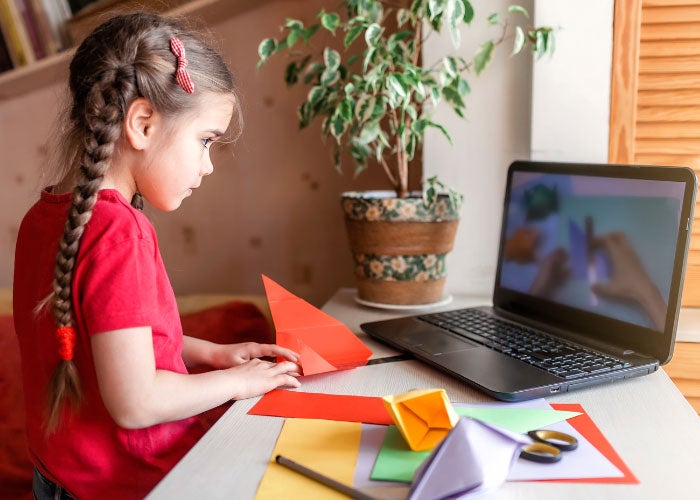 Sovereign donations mean £47.5k for lockdown learning laptops
Sovereign Housing Association donations of £25,000 via fundraising platform The Good Exchange will give disadvantaged children access to laptops so they can learn from home during the COVID-19 lockdown.
Of the donation, £12,500 went to Greenham Trust's Laptops for Lockdown Learning fund - which will be match funded by the charity up to £25,000 to support families in West Berkshire and north Hampshire.
A further £12,500, which has been boosted by a further £10,000 from another funding partner via The Good Exchange, will support families struggling to access the tech their children need for home-schooling across the rest of Sovereign's geography from Oxfordshire to the Isle of Wight.
According to figures from Ofcom, around 9% of children in the UK - between 1.1 and 1.8 million - do not have access to a laptop, desktop or tablet at home.
The majority of students in need either use parents' mobile phones, often on pay as you go, costing up to £100 a day to access data, or have to share devices with siblings who are also learning remotely. In some cases children go without access to any device at all, severely hampering their ability to learn and widening the gap between households that have and those that have not still further.
Andrew Cooper, Head of Business Development and Fundraising for Sovereign, said: "Our contribution to the Greenham Trust fund will help schools across West Berkshire and north Hampshire to buy laptops, tablets and digital devices for disadvantaged primary and secondary school pupils.
"We've chosen to give in this way because Greenham Trust doubles every donation made, thanks to match funding, making the money go further. Digital inclusion is a key priority for Sovereign and we want to support our communities with home schooling in lockdown."
Chris Boulton, CEO for Greenham Trust, said: "The pandemic has shone a stark light on the gap in provision for families in lockdown, but we must make sure this gap doesn't continue to grow. Whilst the government nationally and locally are working hard to support schools in a quickly evolving situation there is clearly a need to provide additional help. We believe responsibility now falls on the voluntary sector and local community to ensure that disadvantaged children do not fall through the cracks when it comes to continuing their education during these difficult times."
The housing association's own fund will support schools that apply directly via The Good Exchange, across the other regions that it covers, including Oxfordshire, Wiltshire, Gloucestershire, Isle of Wight, Bristol, Dorset and Devon.
Sam Dart, Head of Customer Digital Technologies for Sovereign, added: "In addition to providing laptops for our customers, at Sovereign we've also opened up a laptop lending scheme for our employees too. We've got 100 laptops available to loan to any families in need of support to get their children online."
If you are a school that has identified families who don't have access to laptops, tablets or other devices to enable their children to learn from home, please apply online at: https://thegoodexchange.com/laptops/
About Greenham Trust
Greenham Trust is an innovative charitable trust that gives grant funding and support to charitable, community and voluntary organisations in West Berkshire and north Hampshire. The Trust uses its investment in Greenham Business Park and other property assets to generate surplus income. Charitable organisations apply for grants and fundraise via The Good Exchange, the Trust's online crowdfunding platform for fundraisers and funders.
About The Good Exchange
The Good Exchange is a not-for-profit fundraising platform which makes it easy for charitable organisations to raise money through Greenham Trust, grants from other funders, and donations from the general public. As the only platform to bring together grant-making, donations, charitable projects and fundraising in one place, the automated matching system with its simple single on-line application form has revolutionised charitable giving in its local area, making it more accessible, transparent and collaborative.