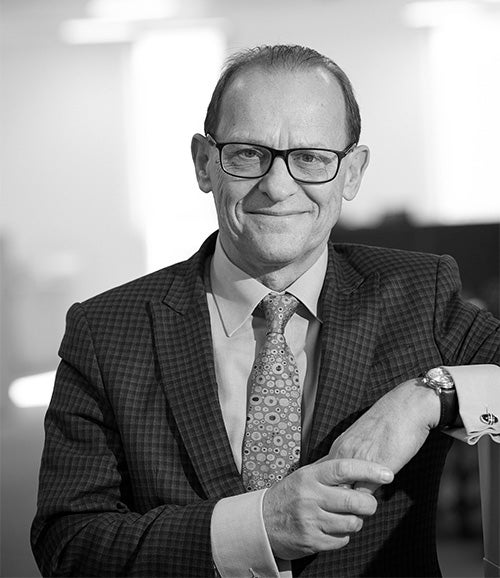 Sovereign appoints new interim CFO
The Board of Sovereign Housing have appointed Ken Youngman as Sovereign's interim Chief Financial Officer from 19 November 2022. Ken will join the business on 17 October in advance of taking on the role, in order to allow a transition from outgoing CFO, Tracey Barnes. Ken comes with many years' experience both in housing and as a group finance director. He will remain in post until a permanent CFO is appointed.
Ken joins from Transport for London where he is the Finance Director responsible for commercial development. At TfL he set up a new growth and investment strategy for a portfolio of income generating assets, including developing 20,000 new homes on TfL land. For 16 years he was Group Finance Director at Family Mosaic, a housing association responsible for 25,000 homes. While there he was chair of the g15 Finance Directors Group and a member of the Finance Policy Advisory Group of the National Housing Federation.
Ken is a voluntary board member of YMCA St Pauls Group. In 2016 he was awarded Financial Director of the Year by the Housing Association National Accounting Awards and, winning the Finance Team of the Year Award in 2017.
Sovereign Chief Executive Officer Mark Washer said today:
"I am delighted that Ken is joining us on an interim basis and very grateful that he brings with him such a wealth of experience in the housing sector. In his time at Family Mosaic he made a huge impact, delivering strong financials. His recent work at Transport for London has similarly stood out as an example for delivering long-term business plans. At a time when the economic backdrop is extremely challenging, Sovereign is fortunate to have an interim CFO who will we hold course to deliver our Corporate Plan and continue to maintain strong finances."
Ken Youngman said:
"It's a joy to be joining Sovereign as interim CFO and to be returning to a sector I know and love. I've long admired Sovereign from afar and look forward to being part of the team in the coming months. Sovereign has a rightly-deserved reputation for sound finances and strong foundations and I will work with the Board, Executive Board and finance team to deliver those for the business. I join Sovereign at a time of much change and excitement. I relish the opportunity to play a part in transforming the business so we can deliver more for our customers, improving existing stock, the services we provide and building more homes for those that need them most."