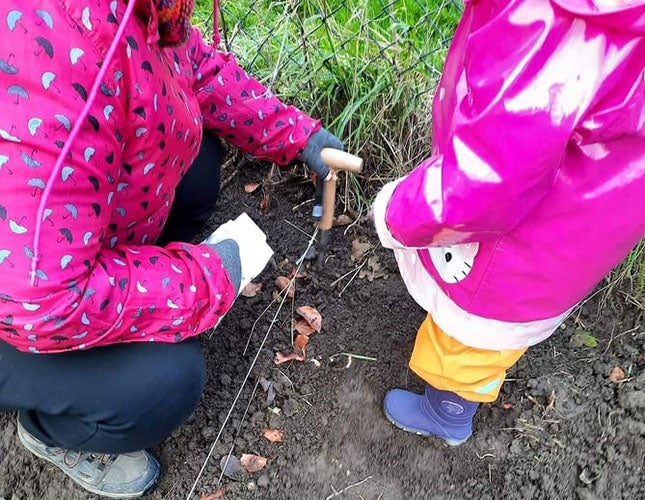 Seed funding helps Tisbury Children's Community Garden grow
Sovereign Housing Association donated £500 to Tisbury Children's Community Garden to set the group on its way to a green-fingered future.
The money has been used to buy seeds and plants including broad beans, peas and wild flowers.
The first planting session took place in December at the plot of land just off Cuffs Lane, Tisbury, which it's hoped will soon be transformed into hunting ground for fruit and veg, as well as being an attractive home for bees and other bugs.
By the end of March, the group also hopes to plant a selection of other vegetables including lettuce, cucumbers, carrots, chard and spring cabbage.
Mick, one of the lead organisers from Tisbury Children's Community Garden, said: "As time goes on, a full vegetable garden will be divided into seven plots, including one for wildflowers, to attract bees and butterflies. We can't wait to allow children of all ages to learn about gardening, growing things and getting their hands dirty!"
Henry Palmer, community development officer for Sovereign, said: "This community garden will be a great addition to the Tisbury's ecosystem and will hopefully produce some wonderful fruit and veg."