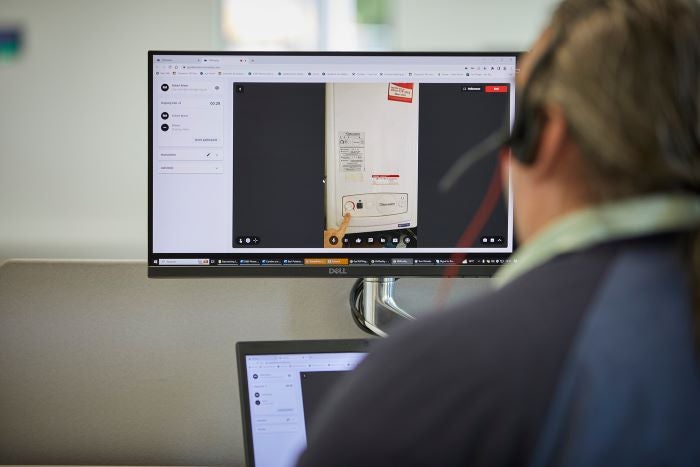 Savings from easy-to-use boilers accelerate Sovereign's upgrades
Sovereign Housing plans to upgrade more of its customers' boilers, faster, after achieving record savings of more than a quarter of a million pounds from simpler to use boilers for customers, renegotiating rates, and bringing in a new boiler installation pack.
By immediately reinvesting the £260k saved since the start of the year, Sovereign is significantly ahead of its boiler upgrade schedule. More than 70 additional households are already benefitting from an early upgrade, a number that's expected to rise to more than 120 by March 2024.
Stuart Giles, Operations Manager for Gas Installs and Renewables at Sovereign said: "This is a great example of where the care we take across Sovereign to improve value for money enables us to reinvest in improving our customers' lives. Last year, we exceeded and built upon many of our previous value for money metrics.
"We're delighted to see more households benefit from a new and more efficient boiler – especially as our customers have told us energy efficiency is so important to them."
The new boiler pack is from manufacturers Ideal Boilers, and the new rates have been agreed with contractors Faulkners. The reduced rates are founded on the new heating systems being simpler to operate with a design that makes it easier to talk customers through self-fixes, such as how to repressurize their system over the phone.
This builds on the significant progress already made by Sovereign to improve how customers interact with advisers to resolve repairs more quickly. Earlier this year, and following positive feedback from customers, Sovereign introduced video triage software XM Reality to help diagnose and resolve more repairs remotely.
The move also comes at a time when Sovereign is retrofitting increasing numbers of homes to meet its Homes and Place Standard. Working in this way, it is upgrading more homes to bring them up to the standards of comfort it wants for customers – in doing so, making their homes warmer, more affordable and energy efficient.
Across its portfolio, Sovereign is continuing to invest in communal heating assets too. This includes delivering recent upgrades to communal systems at schemes in St Denys in Hampshire and Gilbert Court in Thatcham to improve performance.