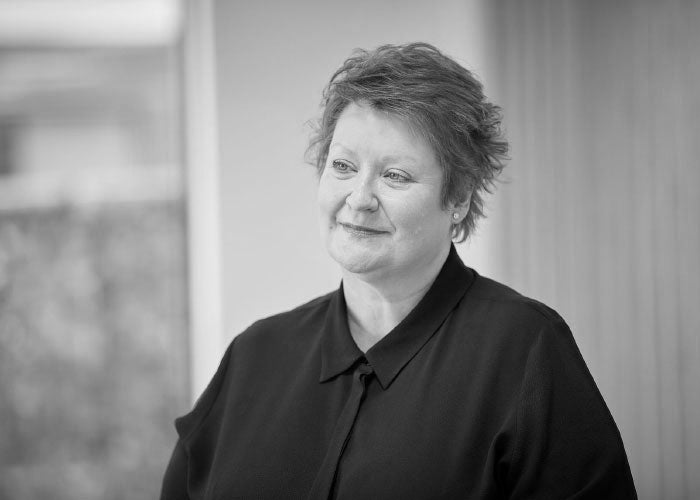 Sally Hyndman appointed as new Chief People Officer
Sovereign has today announced that Sally Hyndman has been appointed as the new Chief People Officer and that she will take up her post on 18 January 2021. She will be a member of the Executive Board reporting into the chief executive Mark Washer. The new role includes responsibility for people, culture, safety and facilities. When she joins Sovereign, her initial focus will be people and culture, with the Safety and Compliance team and the Workplace Management teams moving into her team over the course of the year.
Sally has worked in HR in key roles for Debenhams, Carphone Warehouse and Marks and Spencer. At Dixons Carphone she delivered a comprehensive HR transformation project, reducing costs by around £40million. She has a strong track record in delivering high impact organisational change, working with leadership teams to create business models that put customers first.
She began her career at Marks and Spencer, where she spent 20 years, before moving to a role at ASK restaurants in 2004. Since then she has been Training Director at Dixons and Group HR Director at Dixons Carphone. She is currently active as a non-executive director at Mind, a mental health charity.
Away from work, Sally lives with her fiancée Ash in Buckinghamshire. She enjoys relaxing in the kitchen and cooking food from around the world. She also enjoys reading and is a keen cinema-goer.
Speaking earlier today Sally said:
"I am so excited to be joining Sovereign early in the new year and I am looking forward to getting stuck in on work around people and culture. Sovereign is clearly an organisation that is undergoing positive change, improving how it operates and delivering for its customers. I am really proud that I will be involved in an organisation with such a strong social purpose."
Speaking from his home today Mark Washer said:
"I am delighted that Sally will be joining Sovereign as our new Chief People Officer. Her experience in transforming HR functions, delivering efficiencies and putting customers first will be great assets to Sovereign as we continue our transformation programme. 2021 is already shaping up to be a very exciting year for Sovereign and I know that Sally will have a vital part to play."
Sovereign has made significant new hires at a senior level this year including hiring Jim Dyer as Construction Director, Nick Watson as Strategic Business Development Director, Emma Wright as Customer Experience Director and Charles Pitt as Corporate Affairs Director.