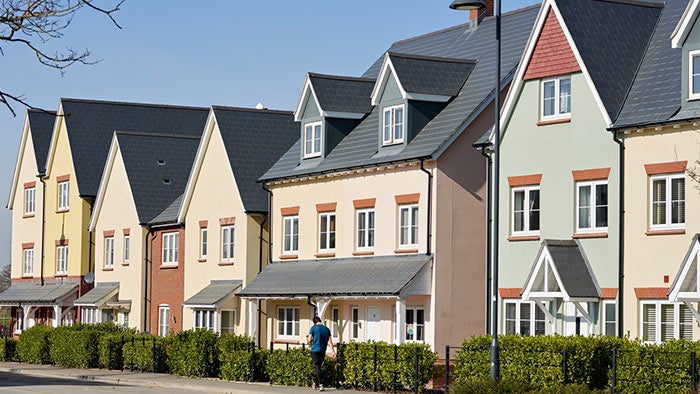 Sovereign Housing responds to Prime Minister's announcements on housing
Sovereign Housing's chief executive Mark Washer has today responded to the Prime Minister's announcements on housing. In a speech made in Blackpool, Boris Johnson today said he would "deliver the long-standing commitment, made by several governments, to extend the right to buy to housing associations". Right to buy will be capped at a level that is within the government's existing spending plans.
Speaking in Blackpool the prime minster said:
"Over the coming months we will work with the sector to bring forward a new Right to Buy scheme. It will work for tenants, giving millions more the chance to own their home.
He went on to say:
"It will work for taxpayers: responsibly capped at a level that is fully paid for; affordable within our existing spending plans, and with one-for-one replacement of each social housing property sold."
He also set out plans to change rules on welfare so that working people in receipt of housing benefits can use their benefit towards a mortgage.
Responding to the prime minister's speech Sovereign CEO Mark Washer said:
"At Sovereign we understand that people aspire to own their own home – indeed we are committed to support people to do just that, whether that's through shared ownership or by providing them with an affordable home to rent that allows them to save for a deposit. But right to buy for housing association tenants is not the right answer and risks exacerbating the housing crisis. We will look closely at the detail as it emerges, but as an organisation that participated in pilots the last time the government tried this policy out, we know how hard it is to deliver on its promise. It runs the risk of costing the taxpayer a huge amount of money for very little return.
He went on to say:
"In the current economic environment, facing labour and material shortages, it is already a challenge to build the homes we need – especially the affordable homes. The prime minister has said that every house sold will be replaced on a one-for-one basis – we must hold his government to that promise. If right-to-buy offers homes to housing association tenants at a significant discount, then it must not do so at the expense of families waiting for an affordable home of their own."