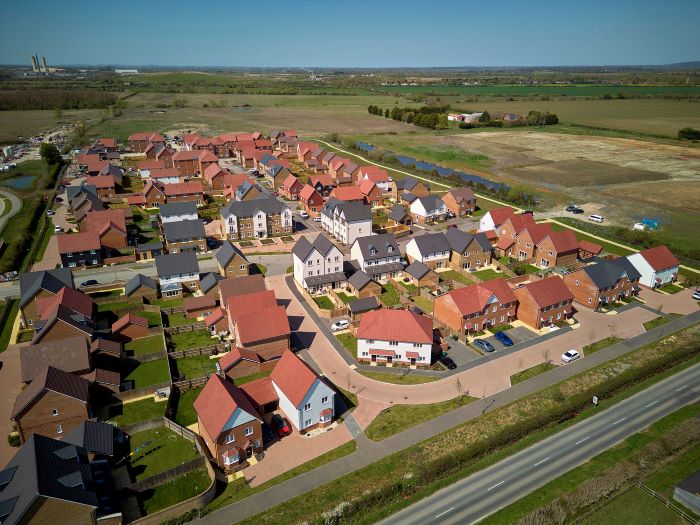 Sovereign's response to governance upgrade
The Regulator of Social Housing has today published a regulatory judgement upgrading Sovereign Housing's governance rating from G2 to G1. In June 2022 the Regulator downgraded Sovereign to G2, stating that while Sovereign's governance remained compliant the housing association needed to improve some aspects of its governance arrangements.
As the Regulatory judgement last June stated, issues with historic data meant that we breached the Home Standard by "failing to meet statutory health and safety requirements in relation to fire, electrical and asbestos safety in some communal areas" in our blocks. We remained fully compliant in relation to our customers' homes.
In August 2021, as soon as we were aware of gaps in our data, we referred ourselves to the Regulator and have been working closely with them ever since. We set up three parallel recovery programmes. The asbestos safety programme was completed by the end of December 2021, the electrical safety programme by the end of January 2022 and the fire risk assessment programme by the end of February 2022. The actions from those checks are being completed as part of Sovereign's ongoing building safety programme. Alongside the recovery programme, Sovereign has established a new Building Safety Compliance Framework.
Today's judgement from the Regulator states that "Sovereign has now satisfactorily addressed those issues" and "validated its data, introduced new systems and processes, strengthened its internal controls and improved board reporting and oversight of its landlord health and safety risk."
Speaking today at the CIH Housing 2023 conference in Manchester, Mark Washer, Sovereign CEO said:
"We are obviously very pleased that Sovereign has now regained it's G1 rating, and while our governance ratings were always compliant, it is welcome news that the Regulator has recognised the hard work we have put in to addressing issues with historic data relating to building safety."
He went on to say:
"It is a huge credit to colleagues at Sovereign that we put this right so quickly in 2021 and early 2022 and that since then we have put in place a really robust building safety regime. We have been open and transparent with the Regulator throughout and I am pleased that as I share a platform today with Fiona MacGregor and can also share the news that we have our G1 rating back."