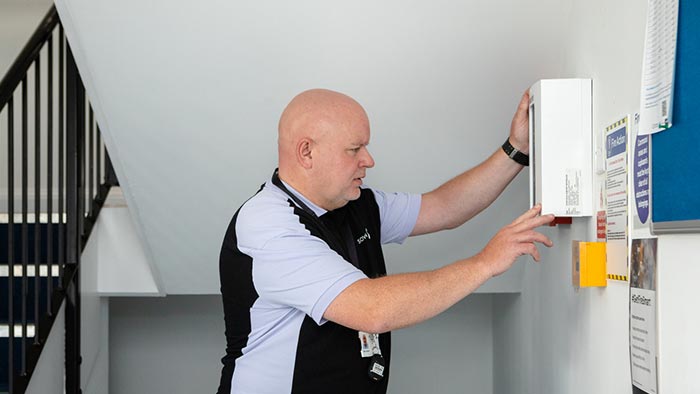 Sovereign's response to governance downgrade
The Regulator of Social Housing has today downgraded Sovereign Housing's governance rating from G1 to G2. The Regulator has confirmed its existing V1 grade for viability. A rating of G2 is compliant and means that Sovereign meets the Regulator's governance requirements but needs to improve some aspects of its governance arrangements to support continued compliance.
The Regulatory Judgement confirmed that Sovereign continues to meet the requirements on governance set out in the Governance and Financial Viability Standard. This relates to the Regulatory Notice issued on 26 January 2022 which stated that Sovereign had breached the requirements of the Home Standard as a result of historic issues. Details of Sovereign's response to that notice can be found here.
As the Regulatory judgement states, issues with historic data meant that we breached the Home Standard by "failing to meet statutory health and safety requirements in relation to fire, electrical and asbestos safety in some communal areas" in our blocks. We remained fully compliant in relation to our customers' homes.
In August 2021, as soon as we were aware of gaps in our data, we referred ourselves to the regulator and have been working closely with them. We set up three parallel recovery programmes. The asbestos safety programme was completed by the end of December 2021, the electrical safety programme by the end of January 2022 and the fire risk assessment programme by the end of February 2022. The actions from those checks are being completed as part of Sovereign's ongoing building safety programme. Alongside the recovery programme, Sovereign has established a new Building Safety Compliance Framework.
The judgement states that "Sovereign is now making good progress in implementing the actions designed to systematically address the issues identified."
Over two years ago, Sovereign identified the need to invest in risk management improvements and recruited a new Audit and Risk Director into a new senior role, tasked with identifying and redefining the principal risks in the business. Alongside this, Sovereign's capability in this area has been significantly strengthened over the past two years, including the creation of new roles in the Risk, Process and Control and Information Security areas. This work was underway many months before the identification of historical data issues and contributed to identifying the problem in the first place.
Other areas of leadership within Sovereign have also been bolstered over the past three years, in the areas of Property Services, Building Safety and Data.
Mark Washer today said:
"I recognised that the scale of gaps in our historic building safety data mean that we have to accept a governance downgrade. While we remain fully compliant, we will continue to work to ensure that we have the highest possible standard of governance.
"As I said when the Regulatory Notice was issued in January, it was completely unacceptable that our data and processes meant we did not have a clear picture of whether our blocks had communal areas and if those areas required safety checks. I am pleased that the recovery programmes were completed at pace and that we are now working through the actions from those safety checks.
"I am glad that the Regulator has acknowledged that we are making good progress – indeed, I would go further and say that the work we were undertaking on managing risk and enhancing our capability in other areas, which has necessarily been accelerated when the gaps in historical data came to light, mean that our approach to landlord health and safety compliance is now extremely robust.
"Over the last three years we have made significant appointments to bolster our property services, health and safety and risk management teams and the new teams in place are providing the leadership and expertise to ensure a rigorous approach to data, risk and building safety. The work we had already begun to improve our processes led to the discovery of the historical data issue in the first place.
"Sovereign's customers rightly expect us to have the systems, people and processes in place to command the highest possible governance rating. This is my number one priority as CEO, and I look forward to working with colleagues throughout the business to make it happen."