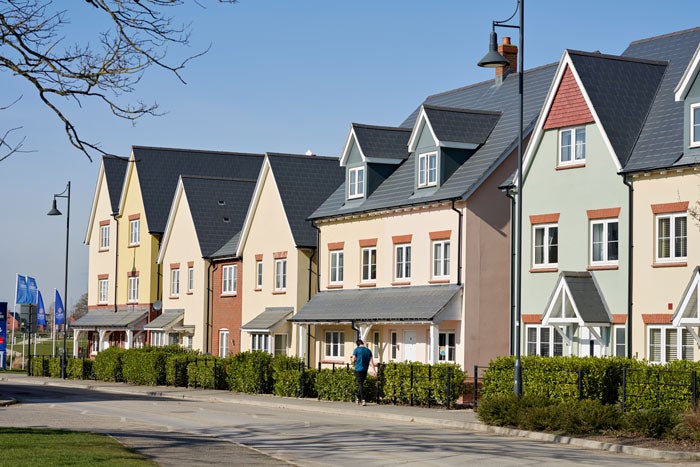 Q1 update from Sovereign Housing Association
Sovereign Housing Association continues to demonstrate strong progress for the first quarter of the new 2021/22 financial year, with a turnover of £102.7m, an increased operating surplus of £37.6m and an increased overall surplus of £23.0m.
The organisation, which manages 60,425 homes also completed 166 new homes, 88% for affordable tenures, with a current development pipeline in excess of 6,700 homes.
Sales completions in the quarter were slightly lower than the previous quarter, due to a lower handover of units from developers, though 116 households will still have somewhere new to call their own.
Having received re-confirmation of the highest ratings for Governance and Viability from the Regulator of Social Housing's stability check, the organisation retains its G1/V1 status, and continues to operate within a number of Financial Golden Rules that underpin its treasury and risk management.
Graeme Gilbert, Treasury Director for Sovereign, said: "We have a minimum liquidity Golden Rule, whereby we require cash and immediately available finances to be in place to cover all net expenditure excluding all uncommitted or aspirational development spend and all sales income for at least the following 18 months. Instantly available financing for the quarter was £701m, which equates to 51 months of forecast headroom. This has increased due to delays in development caused primarily by resource and material constraints. Considering the cashflow requirements included in the latest business plan we expect to need extra financing in the next financial year."
Additionally, our Equality, Diversity and Inclusion (EDI) strategy launched recently, following our Homes and Place Standard earlier this year, with our first ESG report due in Autumn 2021.
To find out more about Sovereign, please see our 2020/21 annual report, or visit our investor pages.