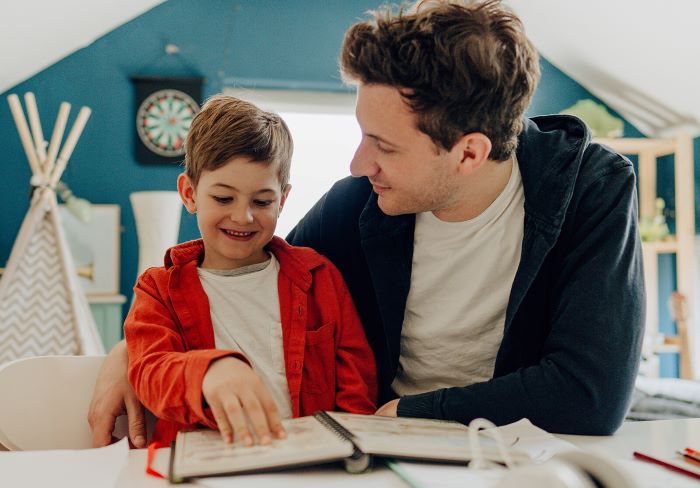 Housing association gives post-pandemic boost to children's literacy
Sovereign Housing Association is ramping up its support for a community group in Berkshire to help improve child literacy following years of home-schooling fuelled by the Covid-19 pandemic.
The housing provider is part-funding the 'Messy Stories' programme which is facilitated by the Corn Exchange Newbury and the Central Family Hub. This programme is designed to support children living in rural communities with their literacy and communication skills.
The 'Messy Stories' project aims to foster a love of books and reading, support children's communication skills and boost both parent and carer engagement in literacy. This is designed to support adults to gain greater confidence and be able to support their child's development.
Sovereign has provided £1k in funding to the project. With match funding from Greenham Trust's Limited Trust Top Up Scheme via The Good Exchange, this contribution will be doubled.
The sessions, which are funded by key partners, but completely free to attend, start in September and will run until December 2022.
Sessions will be co-delivered by the Corn Exchange Newbury and the Central Family Hub in Compton and Hermitage. Sessions will alternate – with the programme being delivered in Hermitage on the first and third Friday of the month. Sessions in Compton will be held on the second and fourth Friday of every month.
Sovereign has provided funding to support pilot programmes, but is now extending its funding. This is to enable the facilitators to deliver a programme of activities during term-time.
The Messy Stories sessions will help to address the long-lasting impact of the pandemic and lockdowns on children's literacy and development. Families will be targeted and supported to attend through a partnership with the Central Family Hub – which already provides outreach in these areas.
Rachel Peters, Community Development Officer at Sovereign said: "We're pleased to be providing additional funding for the Messy Stories programme and building on the work we do to create inclusive communities."
"The pandemic had a negative effect on children's education, so we're delighted to be partnering with organisations to reverse that trend, by improving children's literacy – and ultimately their confidence too."
Facilitators are still actively seeking further funding. This is to help them extend the sessions and deliver them into 2023 and beyond. To donate towards this programme and help the Corn Exchange Newbury and the Central Family Hub surpass their £4k target, please visit the following link.