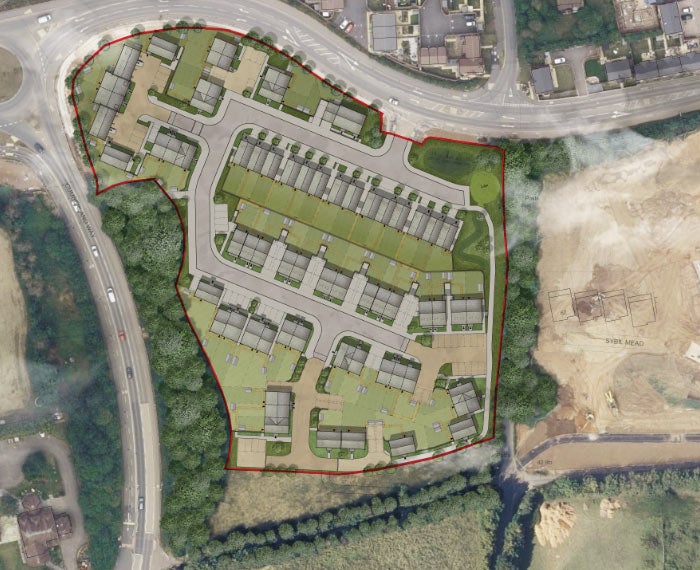 Plans for over 60 sustainable homes approved in Exeter
Sovereign Housing has secured reserved matters approval for 68 affordable homes on land at Monkerton to the east of Cumberland Way, on the edge of Exeter.
Approval for the low-carbon development will see the association start work on its second development based on its new and more sustainable house type range.
The homes at Monkerton will benefit from an adaption of this new range of more sustainable home designs. These designs, which have been exclusively developed for Sovereign, will further enhance the health and wellbeing of future customers, and protect the environment.
As a result, future customers will benefit from a design which exceeds national space standards and incorporates increased storage.
The new homes will also include a timber frame, improved insulation, and benefit from a connection to the local district heating network. This will make energy bills as low as possible for people living in these homes and make them part of the transition to net zero.
Isabel Keppel, Planning Manager at Sovereign said: "We're delighted to have received reserved matters approval for 68 new affordable homes in Monkerton. In delivering these homes, we'll continue our legacy and strong track record of delivering high quality, sustainable homes for the people of Devon.
"With a strong development pipeline of more than 8,200 homes, we're keen to work with more like-minded partners who have land available for development and who share our commitment to strive for excellence."
Sovereign purchased the 1.6-hectare site last year from Devon County Council. With planning permission in place, work on the mixed-tenure homes is expected to start in 2024. Contractors are expected to finish construction of the homes in 2026.
When completed, the homes will include a mix of one and two bed maisonettes, through to large five bed houses. Homes will be 100 per cent affordable – with 35 available for social rent, and the remaining 33 homes set for shared ownership.
Work recently started on the first homes built to the exact specification within Sovereign's new house type range at Moonhill Rise on the edge of Exeter. This is the first development where the homes built will score the highest rating possible on Sovereign's Homes and Place Standard, which was developed with customers to make sure the association provides the best quality and most sustainable homes.
The proposals were developed alongside Thrive Architects, Tetlow King Planning, Mei Loci, and Advance Consulting. Sovereign also worked closely with Exeter City Council and Devon County Council to bring forward these proposals.
Image courtesy of Thrive Architects