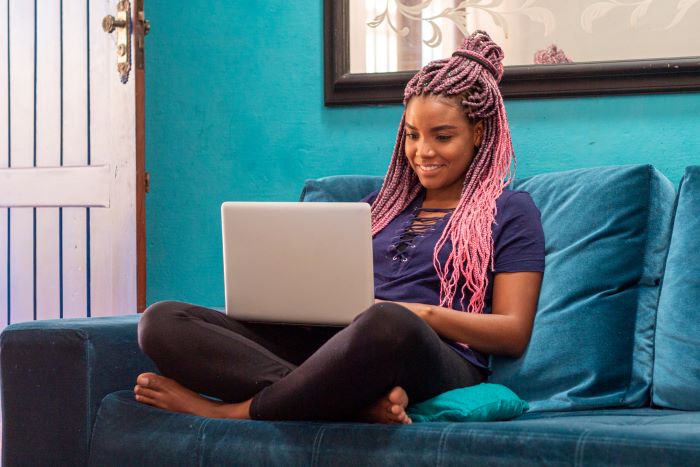 Sovereign rolls out video repairs as pilot raises satisfaction and cuts emissions
With most internet users in the UK now using a smartphone, Sovereign is introducing a new tool which provides customers with even more choice about how they communicate repairs.
Using a remote guidance platform called XM Reality, the video-calling service was rolled out earlier this year.
Originally introduced as a trial to diagnose and resolve boiler issues, the rollout has proven a big hit with customers. So far, 93% of customers who have made use of the service have reported their satisfaction with it.
XM Reality sees customers connected with an advisor which helps Sovereign gain a much quicker understanding of any potential issues, and where possible, talk customers through self-fixes. It can be accessed through a smartphone, laptop or other smart electronic device.
Since its introduction, the tool has been used to successfully fix more than a quarter of the boiler-related issues which featured in the pilots. By removing the need to visit a customer's home to carry out simple fixes, it's also reduced its carbon footprint by more than two million grams of CO2.
Thanks to the success of this pilot, the video triage service is being expanded across the business. The technology will be used to help diagnose and assess different types of repairs and issues, including reports of damp and mould.
The calls are not designed to replace face-to-face visits, but instead help Sovereign prioritise the most urgent repairs and get a quicker understanding of what fix and parts are required.
Stuart Brookes, Property Services Director at Sovereign said: "We invest heavily in our services, and our aim is to be as accessible as possible for our customers. Supporting them to report issues and communicate digitally with us where possible is a key priority.
"The introduction of video triage across the business is all part of us putting these aspirations into a practice to deliver a quality service, which is more convenient for our customers. The feedback tells us that customers are realising the benefits – and so are we, by cutting our emissions and helping us to prioritise repairs effectively."