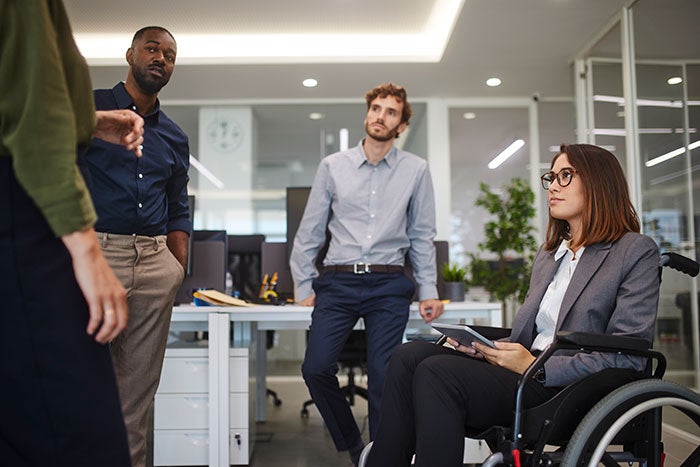 New procurement partnership builds in diversity goals
Sovereign is the first housing association in the UK to launch a partnership with Kaleida, a B2B marketplace that allows procurement teams to advertise tenders and connect with diverse suppliers.
As part of its five year procurement strategy, Sovereign, a housing association with 60,000 homes across the south of England, could direct suppliers to a potential £3.5m-worth of contracts and tenders via Kaleida, over the next year.
As well as advertising supply opportunities through the usual government channels, Sovereign will use Kaleida to give diverse suppliers a more accessible way to view its tender opportunities.
Diverse suppliers are defined as 'a company that's at least 51% owned by diverse individuals, or groups that have historically been underrepresented within the economy'*.
Examples of diverse businesses include: minority owned, female owned, former service personnel owned, LGBTQ+ owned, disabled owned, and neuro-divergent owned - the neurodivergent community includes people who live with autism, dyslexia, dyspraxia, autism, ADHD and other neurological conditions.
The Kaleida platform enables buyers like Sovereign to search for, engage with and then invite suppliers to tender. More than simply a database of certifications, the fully-inclusive platform connects procurement buyers to B2B suppliers through published live tenders, and provides insights into each supplier, including their news, stories and thought leadership to enable organisations to make informed, credibility-based tender awards.
Mo Ajibola, Category Manager for Sovereign, said: "We're committed to ensuring our tenders and opportunities are accessible and open to all. We will use Kaleida to ensure that we are working with a diverse range of suppliers.
"This new partnership will also support us to highlight our Equality Diversity and Inclusion (EDI) goals and diversity programmes across our supply chain, through knowledge sharing and training. We're also hoping to broaden our supply chain's commitment to Environment Social Governance (ESG) objectives through this diversity of collaboration."
​Jason Roberts, CEO of Kaleida International, said: "Corporate buyers diversify their supply chain not only because it's the ethical thing to do, but because it makes economic sense, too. We are delighted to partner with thought-leading organisations like Sovereign Housing Association who, together with Kaleida, will pioneer a new ecosystem of buyer - supplier relationships by being more accessible to diverse run businesses."
For more information go to https://kaleida.co/join or contact Jason@kaleida.co
*Source: Supplier Diversity And Ethical Decision with Economic Benefits Whitepaper
Published, June 2021