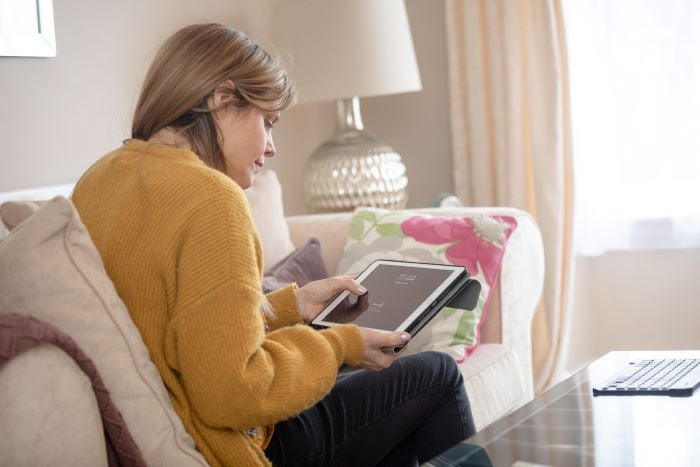 New energy advice partnership with Citizens Advice sees hundreds better off
Sovereign Housing has partnered with Citizens Advice to deliver free energy advice to customers who may be subject to expensive deals, pre-paid metres and struggling to maximise energy efficiency.
Through its Energy Outreach Programme, Citizens Advice will train Sovereign's advisers to become experts in helping customers save money on their energy bills. Working directly with customers, these experts will provide impartial advice on how to improve energy efficiency, save money and access the very best energy deals.
Information will also be cascaded through its tradespersons and locality officers. This will ensure the housing provider maximises every opportunity to support customers with the pressures the cost-of-living crisis brings.
Advice will be available to customers through a range of channels, including online webinars, video calls and visits. More than 400 customers are expected to benefit from the new partnership, which will run until March 2024.
Commenting on the new partnership, Andrew Cooper, Head of Partnerships and Funding at Sovereign said: "The cost-of-living crisis looks like it is here to stay for some time – but so are we. By continuing to develop our existing support package we're working hard to help those most in need.
"We take a holistic approach to help our customers overcome fuel poverty. Looking at the measures we can take in the short and long-term, our focus is always on how we can make the biggest difference to our customers who might otherwise be worse off due to unfavourable terms, tariffs and prepaid meters."
The 62,000-home housing association has a strong track record of supporting customers with their energy bills and finances. Between April 2022-23 Sovereign helped its customers save more than £380k on their utility bills. This was achieved by signposting to organisations which offer specific advice, referrals to the telephone triage service Pocket Power which finds the best utility deals, and working alongside agencies to minimise debt.
Last year it went further by launching a £3m Customer Support Fund, which is currently one of the largest from a housing association, to support its most vulnerable customers through a range of support.
But offering this isn't the only measure Sovereign is taking to help its customers to live well in sustainable, energy-efficient homes in thriving communities. By taking a holistic approach to the fuel poverty, it continues to build high quality, sustainable homes and drive up the EPC ratings of its customers' homes through an ambitious retrofit programme.
Further information about the support available to Sovereign customers can be found on our cost of living page.