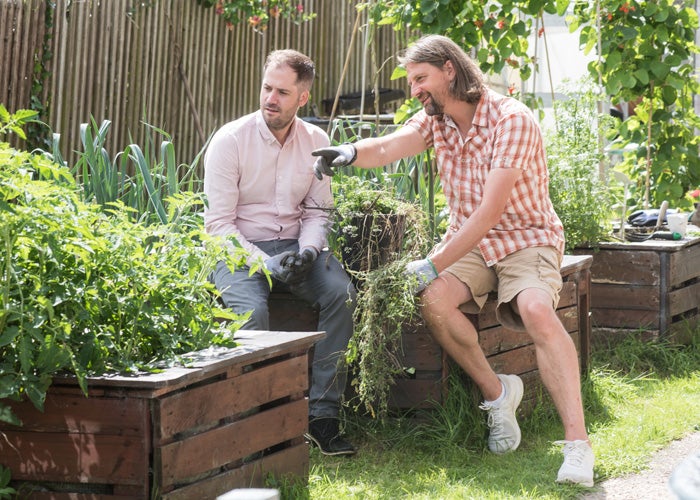 Isle of Wight spaces to get £37.7k makeover
Sovereign Housing Association is working alongside Isle of Wight residents to transform the outdoor spaces around where they live.
Nine projects, submitted by locals in East Cowes, Newport and Ryde, will receive a share of over £37.7k from Sovereign's Your Community Your Choice (YCYC) programme.
YCYC lets people submit their project proposals and the public then gets to vote on which ones they think should receive funding and Sovereign's support.
Residents from more than 200 homes will benefit.
Morey Court in Ryde will see the green space next to its car park made more private, with a new hedge, recycled plastic benches and a bird feeder added, so families can enjoy being outside and socialising with neighbours.
Residents at Russell House in Newport will enjoy a reinvigorated community garden. New planters will be installed, raised edging added to define borders, a new trellis mounted for flowers to weave through, and an arch put over the walkway.
The resident who submitted the project said: "Thank you so much, with all my heart, for the care and attention you're giving to our garden."
Further projects are happening at Wellington Court in East Cowes; Nelson Road, Malthouse Court and St Cross Court in Newport; and Gobles Close, Preston Close and Mary Rose Avenue in Ryde.
Toby Eaglen, Community Development Officer at Sovereign, who's managed the YCYC project, said: "I'm pleased that the community have come forward and proposed these projects. Being outdoors is great for mental wellbeing and I hope they all enjoy their new spaces over the coming months."