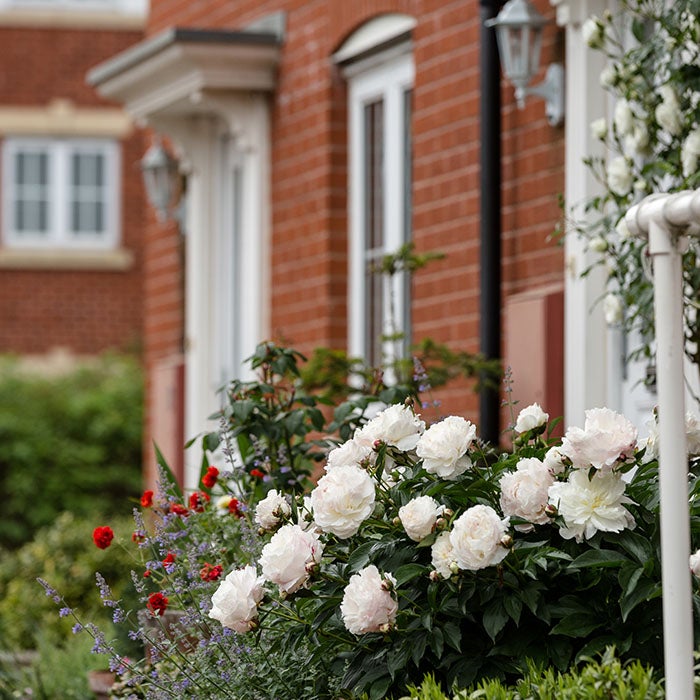 Homes and Place Standard launched
Sovereign Housing Association has launched a Homes and Place Standard which will be the quality benchmark for every property it owns and for the communities where its customers live.
With over 60,000 homes, Sovereign is the largest housing association in the south outside London, and the Homes and Place Standard will not just apply to new builds and developments in the pipeline, but to all of their existing homes too.
The Homes and Place Standard marks Sovereign's commitment to building and maintaining good quality homes and better places to live.
The standard was co-created with current customers during a 12-month consultation with development teams, and their views and experiences inform this new approach which will underpin how Sovereign invests in homes and how they build new ones.
Tom Titherington, Executive Director Development and Commercial, has been leading the programme for Sovereign.
He said: "We have always strived for high standards in our developments and we believe that everyone should live in a home and a place where they feel safe, part of their community and where they can thrive.
"The new standard will ensure homes that are built to last, are adaptable, sustainable, and enjoyable to live in.
"The standard will be applied to every home we own, helping us decide where to regenerate or rebuild. By assessing our homes against this standard, we will help our customers move towards zero carbon, reduce energy and water use and save money.
"The standard will guide how we deliver our strategic asset management plan and underlines our responsibility to future generations.
"By 2050, all the homes we own and manage will have character, complement the natural and built environment and be carbon neutral."
The standard is structured under four key areas – customers; homes; place and sustainable future.
A Design Guide and Assessment Tool accompanies the standard. The Design Guide supports the overarching Homes and Place principles, with the application of the separate assessment tool used to understand how a development performs against the Standard.
The Standard also sets out Sovereign's approach to designing new homes and places and acts as a guide as to where they will retain homes and where they will invest in new homes.
Titherington added: "This Standard is about creating better homes and better places for our customers and it was really important that we consulted with them throughout the process, listening to them and taking their views and experiences into account when deciding on what the Homes and Place Standard should look like.
"It's about homes and places where people choose to live and thrive, creating well integrated, sustainable and sociable communities.
"Places where customers will be safe and feel secure within their homes and the wider community, where people of all ages will be able to play, stay and flourish.
"We are proud that Sovereign is leading the way on setting the very highest standards for affordable homes and great places to live. As we make this commitment, we hope others will follow."
Find out more here: Sovereign - Homes and Place Standard