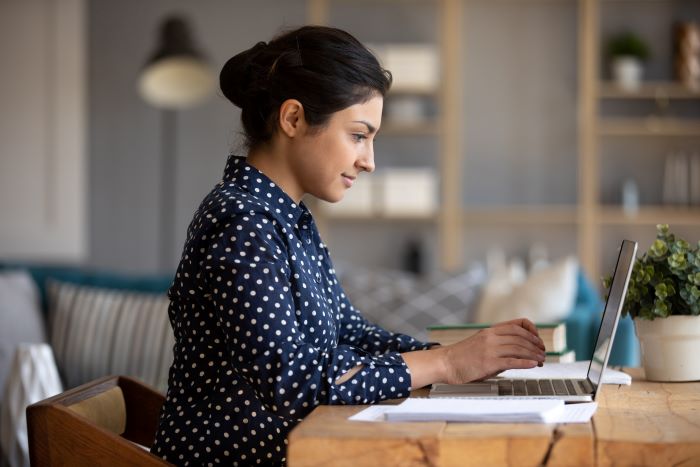 Sovereign and Southern Housing team up to help the island's unemployed into work
The Isle of Wight's two leading housing associations, Sovereign Housing Association and Southern Housing Group, have teamed up to help give islanders the essential skills and confidence they need to succeed as the island's economy recovers after Covid-19.
Recognising the impact of the pandemic on employment across the Isle of Wight, the programme, called 'Skills 4 Work', which launches this week, is aimed at supporting islanders to develop their job-hunting skills and hone their CV writing and interview techniques. The programme will offer dedicated one-to-one advice, guidance and support from Employment and Training Officers. With a growing number of people working from home and online, the programme will also support residents to become digitally independent.
The Skills 4 Work project is being run by Sovereign Housing Association, in partnership with Southern Housing Group, the Department for Work and Pensions and Age UK Isle of Wight. Backed by £100k funding from the Solent Supporting Employment grant programme, the aim is to help up to 100 Isle of Wight residents who face complex barriers to employment back into work.
With the number of people without a job on the island seeing a rise of 43% over the 12 months to November 2020, the launch of Skills 4 Work will provide essential, practical support at a challenging time.
Erica Watts, Sovereign's Head of Employment and Training, said: "We have a proven track record of providing employment and skills programmes to our residents.
"We're delighted to be working with Southern Housing Group to help local residents take the next steps to fulfil their career aspirations."
Matthew McLean, Community Investment Services Manager at Southern Housing Group, added: "Having worked with Sovereign on similar projects in the past, we are pleased to able to work with them again to deliver this focussed and timely project."
Skills 4 Work will run for 18 months and enrolment starts immediately.
The programme was created by the Solent Local Enterprise Partnership and part-funded by the European Social Fund (ESF), with generous match funding provided by Hampshire and Isle of Wight Community Foundation donors, Hampshire County Council, Portsmouth City Council and Southampton City Council.
For further information, email: skills4work@sovereign.org.uk or visit https://my.sovereign.org.uk/articles/general-needs/help-and-advice/skills-4-work.
In partnership with