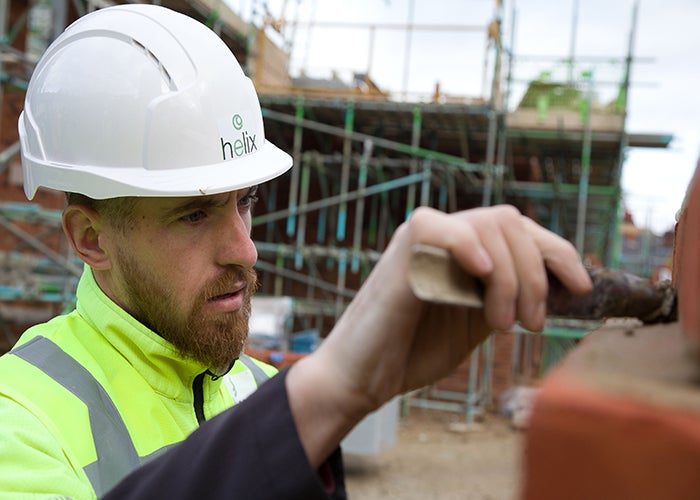 Helix working on Sovereign Reading homes
First published by Helix Group in partnership with Sovereign
Homes are taking shape on a site in central Reading where Helix Group is building nine new, affordable family homes in its first project with housing provider Sovereign.
Newbury-based contractor Helix began construction on the £1.8m development on Swansea Road in March 2021, with completion due in July 2022.
Jenny Grote, Regional Head of Development at Sovereign, said: "We're excited to be able to see these new homes taking shape at this 100% affordable development. This regeneration is just part of our plan for the area, which has a high need for affordable homes and high level of keyworker families. Located just 600 yards away from our 96-home Cardiff Road development, we're building homes and investing for the long-term in Reading."
Carl Mulkern, Managing Director at Helix, said: "This is our first project with Sovereign, and we are delighted to have made good progress on this challenging brownfield site. As well as delivering much-needed affordable family homes in central Reading, when completed, the homes will beat current carbon emission targets by 19%.
"As a local SME builder, we are thrilled to have this opportunity with Sovereign. We are determined to ensure we deliver the highest possible build quality and safety standards throughout the project."
The Swansea Road development is supported with £171,090 grant funding from government agency Homes England. The scheme is part of an increased focus by Sovereign on buying land to deliver its own projects, as opposed to buying off-the-shelf from other developers through Section 106 agreements. This ensures greater control over the final homes in terms of internal space standards and also high-quality construction.