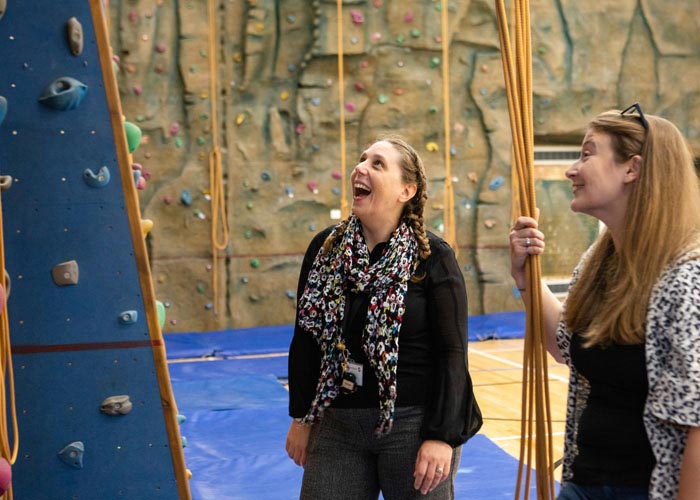 £75k grants support employment and skills
17 charities, community groups and a college in the South and South West of England are celebrating, after receiving a share of £75,000 project funding.
Sovereign Housing Association, working with not-for-profit digital fundraising platform The Good Exchange, gave grants between £485 and £5,679 to projects that focus on employment and skills training.
Yellow Submarine, an Oxfordshire training provider for people with learning disabilities and autism, received £5,000.
It will put the money towards continuing its successful traineeship programme, which offers real life work experience in a safe, supportive environment, with a focus on increasing life skills, confidence and independence.
Ella O'Brien, Community Fundraising, Marketing and Communications Officer for Yellow Submarine, said: "The traineeship is perfect for those who are ready to transition from education to employment.
"Thank you to Sovereign for their generous donation - with their support we are able to continue providing ambitious, dynamic training opportunities for people with learning disabilities and autism in our Life Changing Cafes."
Jade Innes, Social Impact Officer and Employment and Training Manager at Sovereign, added: "With the Office for National Statistics reporting nearly 1.3 million UK job vacancies between November 2021 and January 2022, it's been a fantastic time to invest in employment and training-focused projects like these.
"We want our residents and communities to be able to use these resources to grow their skills and use the experience to help them reach their goals and thrive."
Other groups to benefit from the grant include Advantages of Age's start-up programme for over 50s, Aspire Ryde on the Isle of Wight's Stepping Stones Homelessness Prevention and Support Project, and Bristol's Working Young CIC community bicycle repair workshop, which supports young people into sustainable employment and learning opportunities.
Julian May, Head of Collaborative Funding for The Good Exchange, added: "We are delighted that Sovereign has been able to use The Good Exchange fundraising platform to quickly and easily identify, shortlist and select the 17 charitable and community organisations that have received employment and skills grants.
"We actively encourage any other funding organisations looking to use collaborative funding technology to help them better support the charitable sector in Berkshire and Hampshire to get in touch."
About The Good Exchange
The Good Exchange is a not-for-profit fundraising platform which makes it easy for charitable organisations to raise money through Greenham Trust, grants from other funders, and donations from the general public. As the only platform to bring together grant-making, donations, charitable projects and fundraising in one place, the automated matching system with its simple single on-line application form has revolutionised charitable giving in its local area, making it more accessible, transparent and collaborative.
https://thegoodexchange.com/