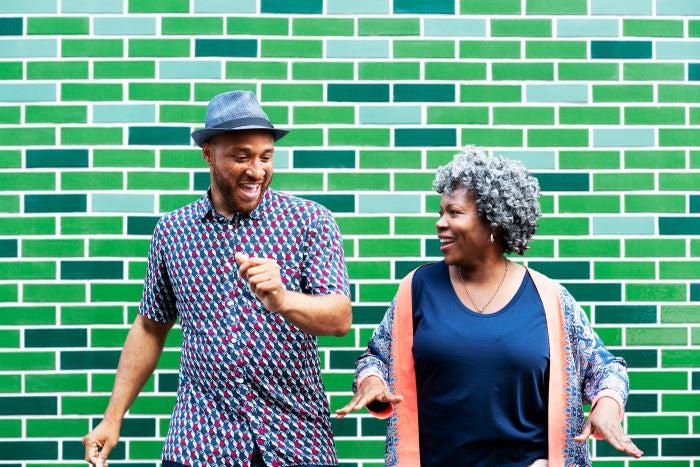 Grants boost black history celebration
As Black History Month draws to a close, eleven community organisations are celebrating thanks to funding from the Black History Month 365 Fund.
The fund was first launched by A2 Dominion Housing Group in partnership with Catalyst Housing, Metropolitan Thames Valley Housing and Network Homes. Designed to support local voluntary groups throughout the year, it provides grants of up to £500 for events and activities which celebrate black history.
Sovereign joined the Black History Month 365 Fund earlier this year – providing £4,000 in funding and sitting on the awarding panel for this latest round of funding. In total £5,450 was awarded throughout October to groups celebrating black history and the fabulous achievements of individuals with African and Caribbean heritage.
A2 Dominion Housing Group administers the fund and is responsible for all payments. Sovereign advertises the fund and helps to decide which projects should be awarded funding.
The projects which received funding are:
African & Caribbean Heritage Association which received £500 to run its annual BHM event at The Phoenix Leisure Centre in Wallington, South London.
Ameina Centre CIC was awarded £500 to run a health and wellbeing service for young people aged 16-24-years-old within the Ambleside area in Luton. The project also aims to promote the awareness of black history.
Basingstoke Unites Against Racism received £500 to launch a magazine called "400 Plus" – which will highlight key pioneers with African and Caribbean heritage living and working in the local Basingstoke community.
Venture Community Association is putting £500 towards running a festival focusing on the history of Africa for people living in and around Notting Hill, London.
Dee Caf CIC received £500 to host an event with food and music from local artists which have an African or Caribbean background. Dee Caf CIC is a community café based in Tilehurst, Reading.
Jellot Promotions CIC has been awarded £500 to deliver BHM podcast workshops to engage young people and adults in conversations about black history.
Full Circle @ Docklands was awarded £500 to present a series of black history events in St Pauls, Bristol and celebrate the heritage of different groups.
JoJays Lunch Club secured £450 which will be used to provide a free Trinidadian meal during half term at The Beethoven Centre in Westminster, London for as many local people as possible.
Friary Park Community Organisation received £500. The Catalyst Housing scheme will run flag making workshops and encourage conversations about black history.
Oak Tree House is another Catalyst scheme which is putting £500 towards a celebration event for residents in Reading, focusing on Caribbean food and black history.
Basingstoke Caribbean Society & Friends was awarded £500 to help run its annual BHM event, "Our Diverse Cultural Heritage Through The Ages" at Popley Fields Community Centre in Basingstoke.
Daisy Mummery, Project Manager of the Black History Month 365 Fund at Sovereign said: "Diversity is something we can all champion and get behind - which is why we're delighted to be part-funding the Black History Month 365 Fund."
"We're a leading landlord, and that means our support never stops at the front door. We have a clear commitment to our communities and as part of this we are continually looking for ways to invest and make them truly inclusive. These projects have fantastic aspirations to do exactly that, and I can't wait to see how they progress."
Sovereign has been celebrating Black History Month across its offices and sites through open seminars and talks. Colleagues have also been encouraged to share details of black figures that have inspired them, with stories and experiences shared across its internal platforms.
The Black History Month 365 Fund will go live for the next round of funding in early 2023.