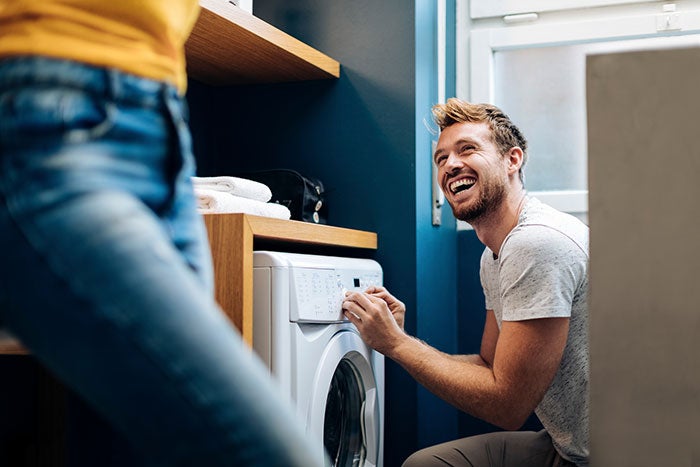 Sovereign Housing Association highlights financial support for customers in 'Talk Money Week'
Sovereign Housing Association has launched a £150,000 fund to help its customers buy all kinds of items and services from white goods to work clothes.
The fund - run with support provider Charis - opened earlier this year, and has eight distinct pots of money available to those facing financial struggles, particularly those which impact on personal development.
Kimberley Barrow, Money and Digital Manager for Sovereign, said: "It's well known that problems with money often worsen people's mental health. The opposite is also true – with studies showing that those with mental health problems are three and a half times more likely to be in problem debt than those without.
"We know that people are feeling the pinch at the moment, and so these grants are designed to tackle areas where one seemingly small issue could let finances spiral out of control. For example, we can fund a new freezer or cooker, we can fund childcare when someone is going to an interview. We can fund equipment that gets people online or support them to start up their own business."
Sovereign pledged at the beginning of the pandemic that no one would lose their home due to the impacts of Covid-19 and has supported more than 100 people since April through their money and debt advice services. A separate fund also offers households access to emergency support vouchers which can be spent on food, toys or other household goods.
Kimberley added: "We would urge any of our customers worrying about money to contact our income support officers via social media or our contact centre number, 0300 5000 926."