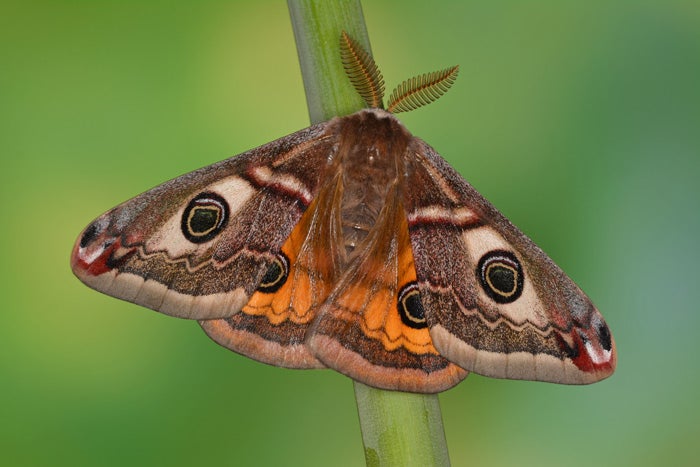 Crowdfunder whisper becomes a roar in fight for clean energy
Innovative environmental art project 'Moths to a Flame' has been funded £10,000 via the Sovereign Housing Association Thriving Communities Fund to further its aims of raising awareness about clean and affordable energy, bringing the total raised to more than £40,000.
Leaders of the Moths to a Flame project, the Plymouth Energy Community, will use the funding to organise a year of creative activities in Plymouth designed to engage adults and children alike, showing them how to turn calls for urgent action on the climate emergency into a magnificent mass-participation art installation.
The group aims to take a 'whisper' of 20,000 moths in the form of online illustrations and recordings, as well as paper and clay models bearing messages calling for climate change action, to be displayed at the UN Climate Change Conference 'COP26'.
It's hoped that leaders at the international climate conference being held in Glasgow in November 2021 will note the display, which will be shown off at the city's Botanic Gardens.
Chloë Uden – Artist and founder of The Art and Energy Collective, who's been working with the Plymouth Energy Community on the Moths to a Flame project said: "We're asking people to help us make a whisper of 20,000 moths, recording their messages for the Moths to a Flame installation at COP26. The artwork allows us all to make a mark, have our say, show our willingness for action and bring a bit of beauty to COP26.
"Moths have something to tell us about our relationship with energy - there are over 2,500 species of moth in the UK and most of them live in a mysterious nocturnal world so we don't notice them much. They are secret pollinators and a vital part of our ecosystem. The UK has seen a drastic drop in the number of moths in recent years owing to pollution, farming methods, reduction in habitats and light pollution. This indicator species tells us a lot about the health of our planet, which is why we chose them to illustrate our cause."
Hannah Harris, CEO for Plymouth Culture, added, "I absolutely believe in the power and the force of creativity to make change. That's why I backed this project; it makes change feel possible. When the challenge is something as daunting as the climate emergency, it can feel so inaccessible to people, but this artwork says the power is literally in our hands to make one little piece of the jigsaw of change that will make a difference globally".
Kate Sheppard, Community Development Officer for Sovereign, added: "At Sovereign we work to promote energy saving practices and green lifestyle choices to our customers, supporting them in the face of fuel poverty and taking action through our Homes and Place Standard to ensure that all of our homes are cheaper to run, more environmentally sound places to live. Funding projects like these helps emphasise the importance of caring for our environment in an engaging and innovative way."
To find out more about how your community group or project could work with Sovereign Housing Association to access funding or other support, please contact Kate by calling 0300 5000 926 and asking for the Communities team, or email community.development@sovereign.org.uk
For those interested in the project, please visit www.mothstoaflame.art